DRIVING AIDS

AND CAR HAND CONTROLS
Driving aids assist people with limited mobility drive their vehicles safely. Whether there are concerns with arms, hands, legs or feet, with today's driving aids, driving safely is possible. While driving aid options have expanded dramatically in recent years, the processes that power them have been tested for decades. 
Clock Mobility provides you with a wide range of adaptive equipment and makes sure you have the right equipment to operate your vehicle safely. From steering wheels to brakes and hand controls – we'll make sure you are able to drive again safely with your hand-controlled car.
Choosing the right controls for a vehicle is done by trained professionals. However, with our guide we will inform on the terminology and styles so you can speak knowledgeably about driving aids.
Car hand controls are devices that help people with limited strength or mobility to drive a car. They can be adapted to different vehicles, but the basic idea is that they replace physical movement with buttons or switches that are operated by the driver's hands.
Hand controls allow you to operate the accelerator, brake pedal, and steering wheel with your hands. Car hand controls are available in a variety of designs and price ranges, so you can select something that meets your demands and budget. 
We at Clock Mobility offer a variety of hand controls and driving aids that allow you to drive as safely and comfortably as possible. But don't just take our word for it—check out our products below!
MPS

HAND CONTROLS

For over 40 years, MPS has been offering a comprehensive range of mechanical and technological disability driving aids, allowing handicapped drivers to get back behind the wheel safely. MPS has created and manufactured a variety of driving hand controls, including right angle, push/pull, and push/rock controls.
MPS RIGHT-ANGLE HAND CONTROLS
The Monarch Mark 1A hand driving control device is the most popular operating method, as well as the least tiring. This type of hand control allows you to manually operate the accelerator and brake pedals. It involves pushing forward (toward the brake pedal) to brake and accelerating downward (toward the lap). This type of hand control is best suited for drivers with limited finger dexterity.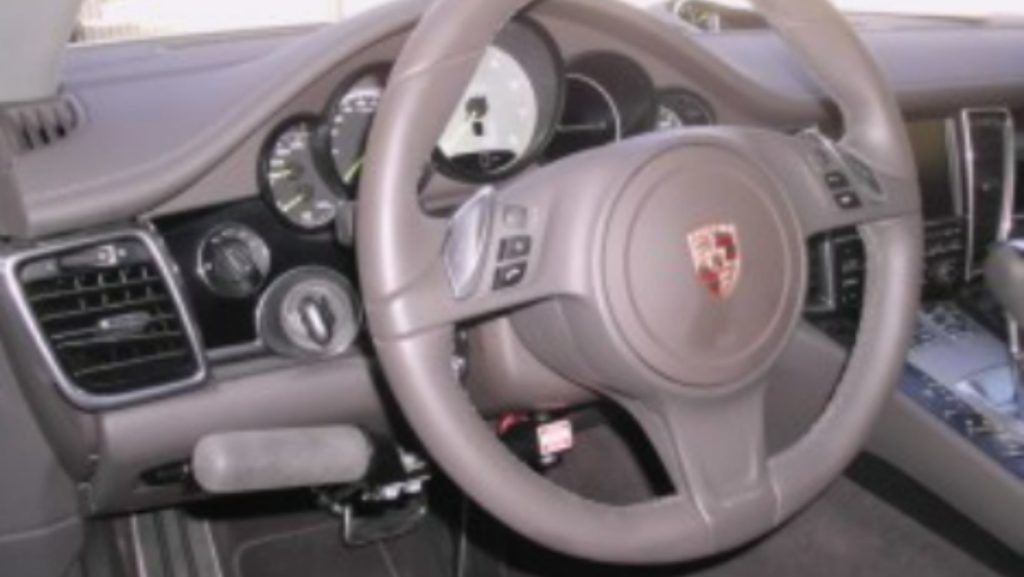 MPS PUSH/PULL HAND CONTROLS
The MPS Push/Pull hand control operates by pushing the lever forward on the handle to engage the car's brakes while pulling it toward the rear to accelerate the vehicle. It is tailored to fit you and your driving style so that you can drive with ease. It is also covered by a 5-year limited warranty.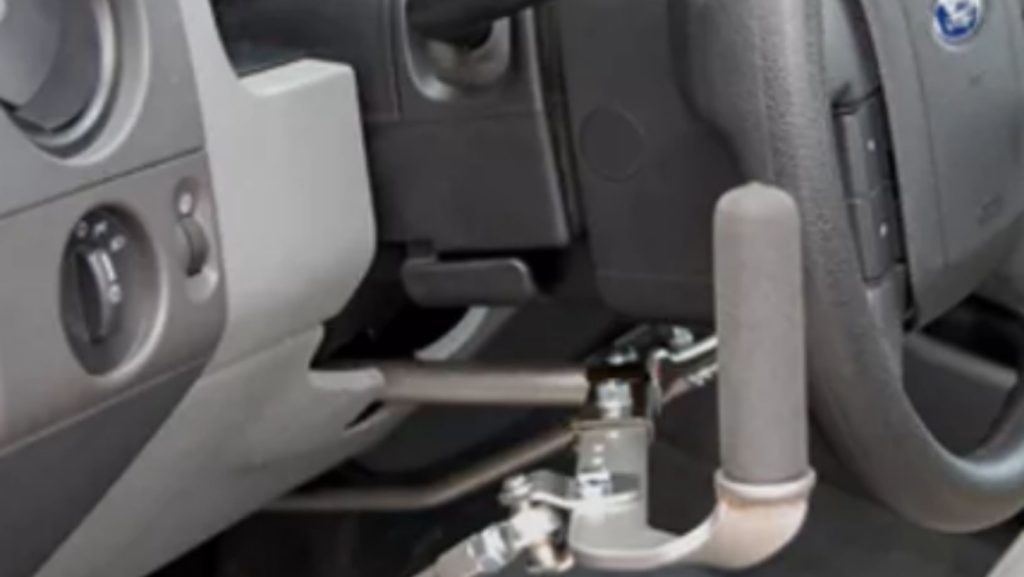 MPS PUSH-ROCK HAND CONTROLS
The MPS Push/Rock hand controls involve a forward push of the control handle (toward the brake pedal) to the brake and backward rocking of an upright handle toward the user to accelerate. It also has an accelerator lock-out mechanism for enhanced security. It's a favorite of many handicapped drivers.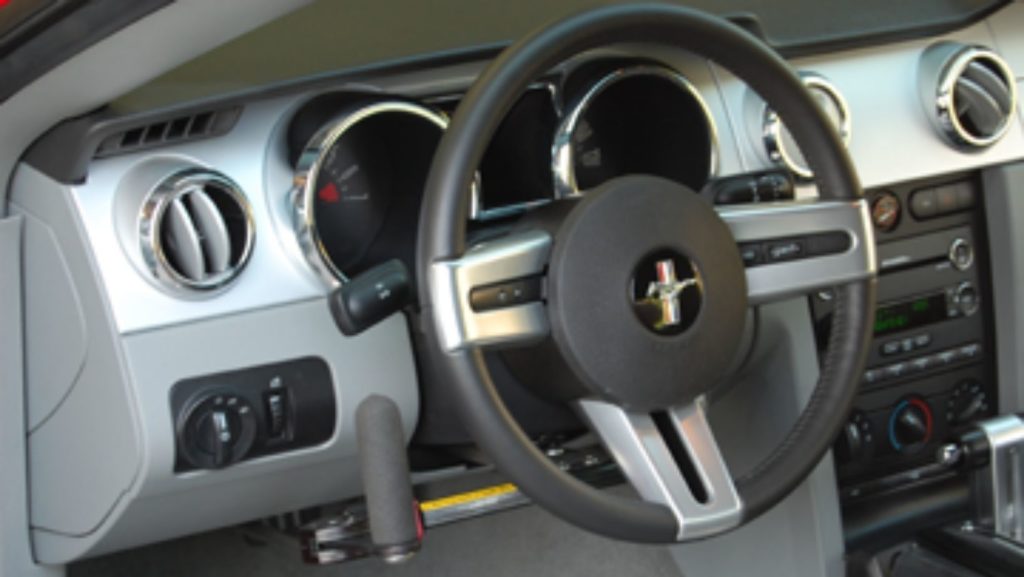 MPS BRAKE ONLY HAND CONTROLS
The Brake Only hand control, with its subtle form, allows you to apply the brakes by hand. Braking is accomplished by a mechanical linkage. To break, simply press the handle forward. It is ideal for individuals who use the foot pedal for gas but require hand-controlled use of the brakes.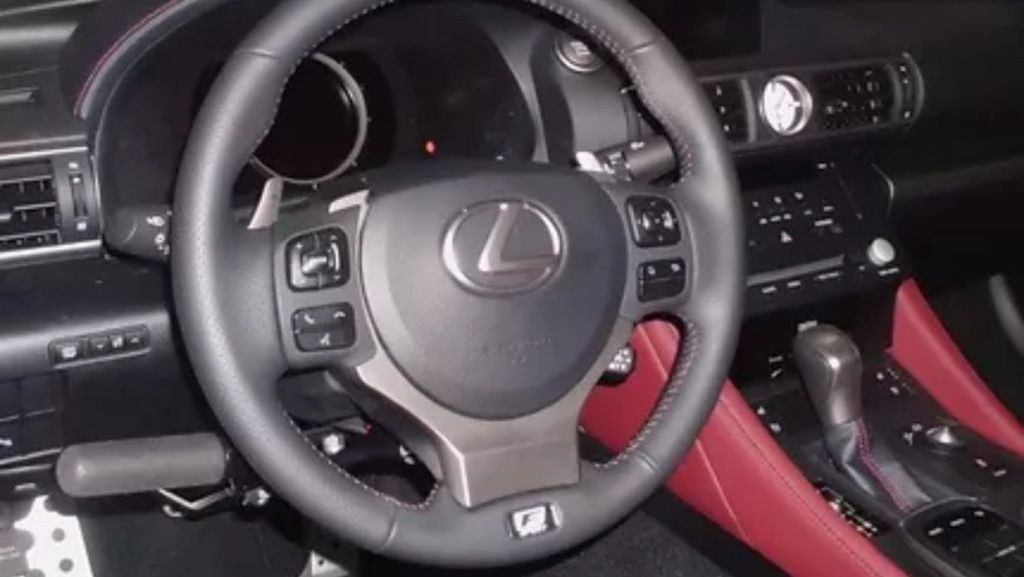 SURE-GRIP

HAND CONTROLS

Sure-Grip hand controls for cars were designed to accommodate those with the most severe disabilities. These disability driving aids require minimal hand strength to operate, and the vertical handle allows the operator to control the steering wheel with both hands, unlike all other hand controls on today's market.
The Sure Grip Push/Twist hand control employs the same motorcycle-style acceleration as other Push/Twist controls, but it has an extra handle that facilitates the twisting motion and allows for longer, more comfortable driving. In addition to the advantages offered by our other hand controls, such as enhanced legroom and convenience of use, drivers will also love the Sure Grip Push/additional Twist capabilities, which include:
Increased leg and lap room

Limited modifications to the vehicle's dash

Greater two-handed contact with the steering wheel​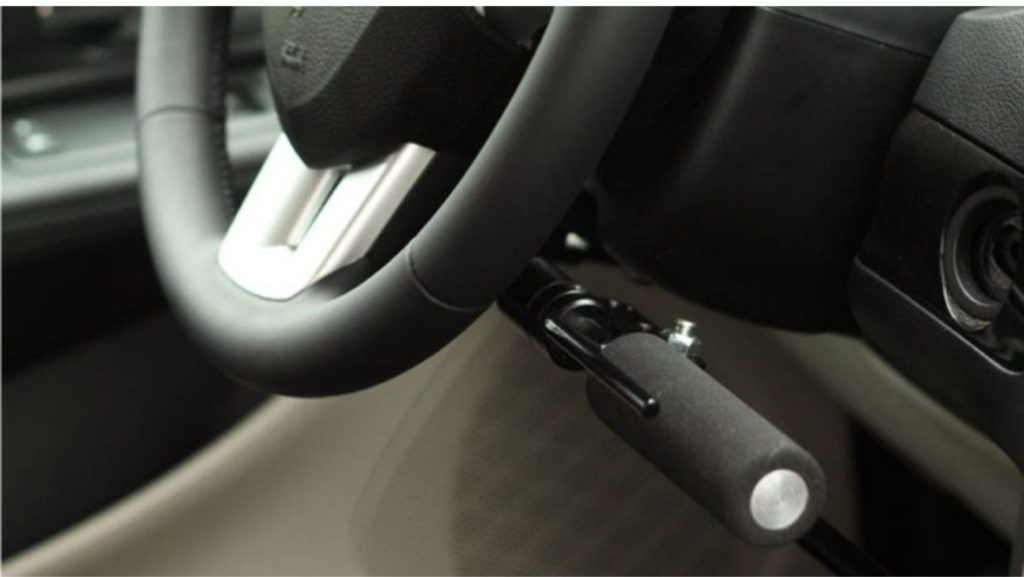 Sure Grip's Push/Rock hand controls are recognized as the easiest to use in the industry, enabling hours of fatigue-free driving. This adaptive driving equipment will give you the best driving experience of your life. Why? Because, unlike other push/rock hand controls, it allows you to keep your hands close to your vehicle's secondary controls such as turn signals, wipers, and headlights.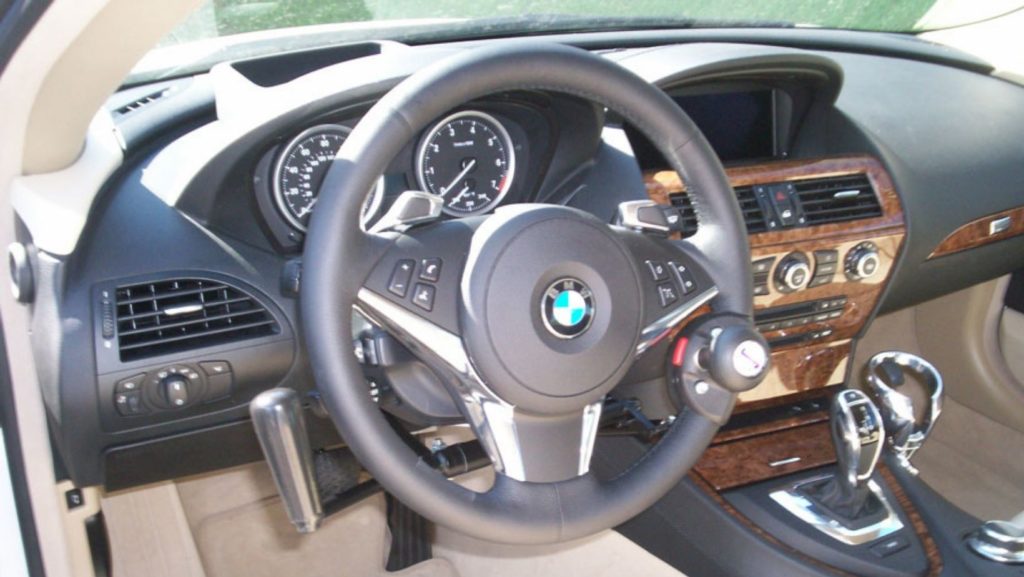 Using the Sure Grip Push/Pull hand control, you can apply gas or brakes in the same way as other push/pull controls, but the pivot point is located on the right-hand side of the wheel, which gives you greater leverage and a shorter stroke. In addition to the pivot point, the handle is at a slight angle, which makes a significant difference to the driver. Sure Grip's innovative Push/Pull hand control system offers the following advantages:
Fingers and thumbs are less stressed.

Flexible hand positions for lower fatigue and cramping while driving.

The ability for both hands to keep in contact with the steering wheel.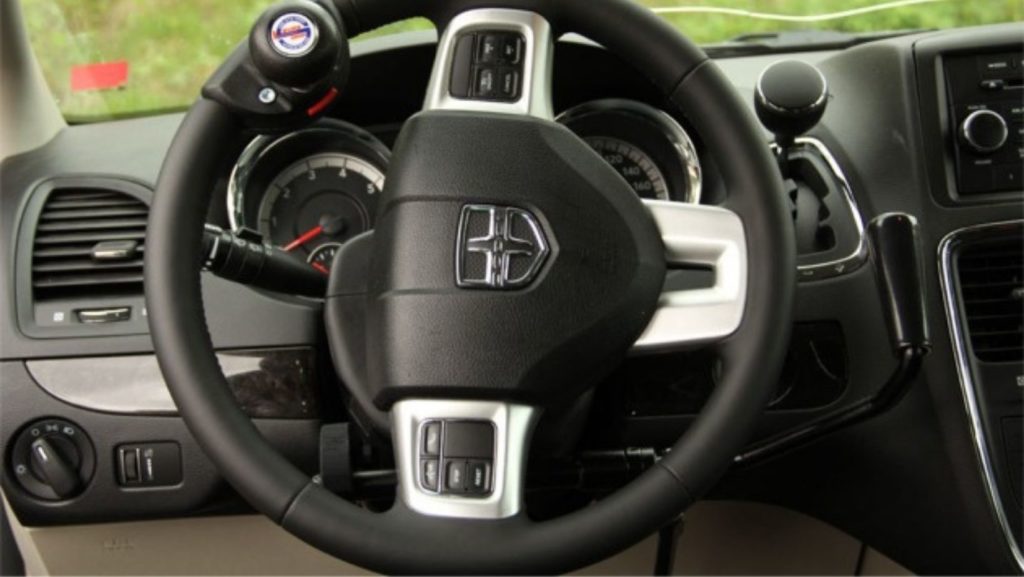 PUSH/RIGH ANGLE HAND CONTROLS
Sure Grip's Push/Right Angle hand controls are different from any other hand controls available on the market, because, when the accelerator is pressed, the hand controls, main body, and brake rod don't move. The Sure-Grip control's pivot point is on the left side of the wheel, and only the handle moves. This stationary main body and brake rod enhance leg and lap room, necessitate fewer dash adjustments, and give a much smoother ride.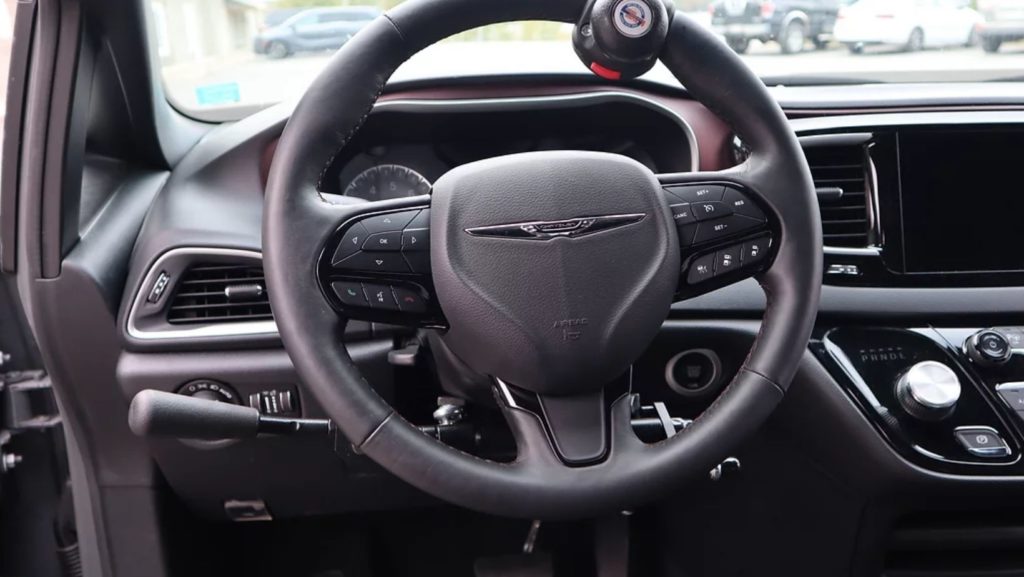 VEIGEL

HAND CONTROLS

Veigel provides a wide range of driving aids for handicapped drivers, combining ergonomics with driving pleasure. They are as stylish as they are functional, with unique designs, polished surfaces, and elegant lines that complement the inside of your car. They can be fitted to the majority of cars, trucks, and vans.
VEIGEL CLASSIC HAND CONTROLS
The Veigel Classic Right Hand Control has a simple interface, responsive operation, and provides reliable functionality. To accelerate, just crank the ergonomic handle clockwise. To brake, move the control slightly forward. The ergonomic shape of the handle provides greater legroom and can be adjusted to meet the needs of any driver.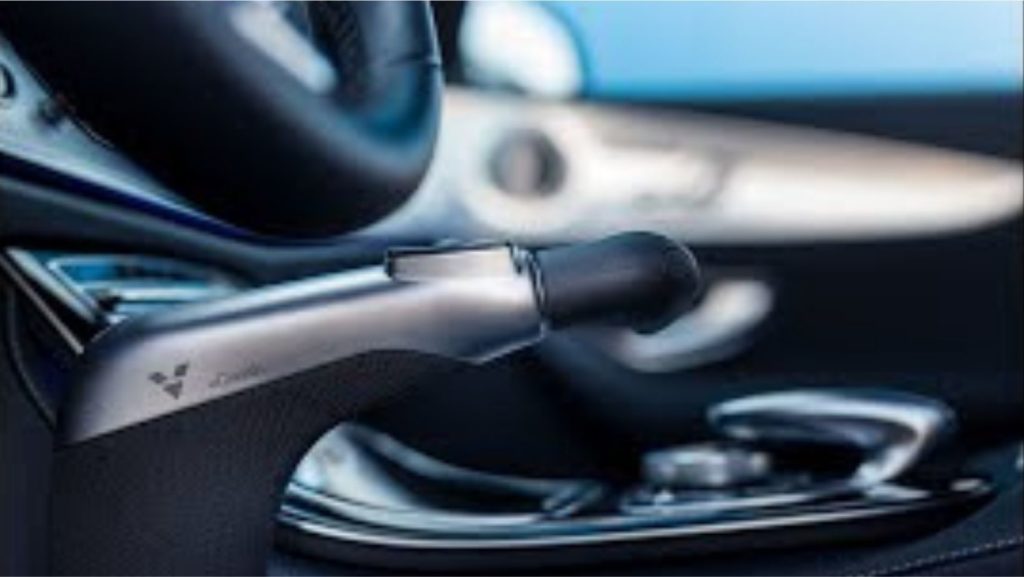 VEIGEL COMPACT HAND CONTROLS
With a smooth handle shape and a sleek, modern design, the Veigel Compact car hand control allows your hands to rest while you drive, enabling relaxed, effortless driving. The ergonomically shaped handle operates simply by pulling backward to accelerate, while a bit of pressure in the forward direction operates the brake. And when not in use, the hand control can be folded out of the way.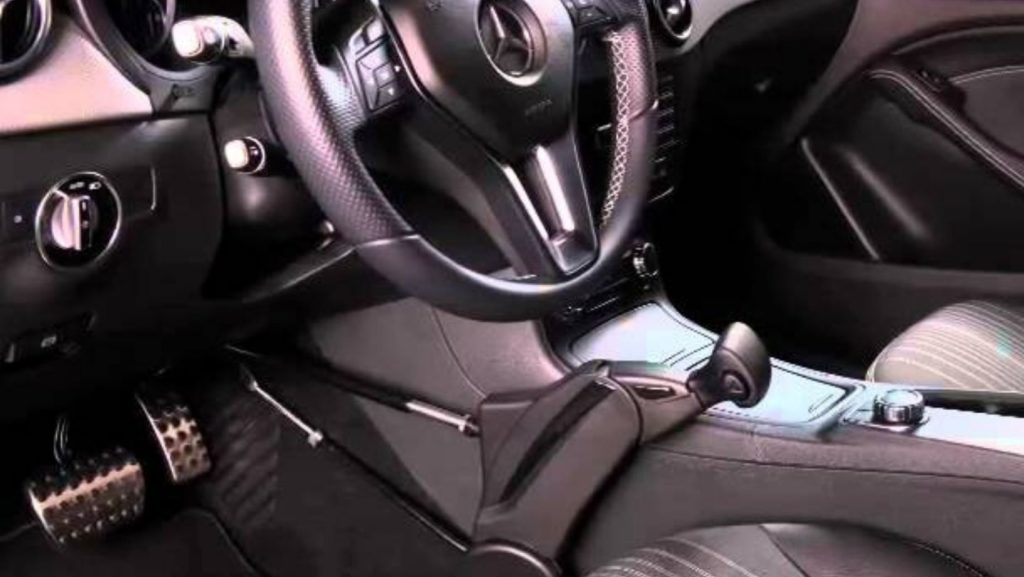 VEIGEL BASIC HAND CONTROLS
The Veigel Basic is the economical version of the Veigel Compact. The design is similar to the original Compact version, except there is no additional pivot point for acceleration. This basic yet dependable design ensures safe and enjoyable driving. It comes with a synthetic leather cover, which helps to merge the hand control with the car interior for a cleaner appearance and feel.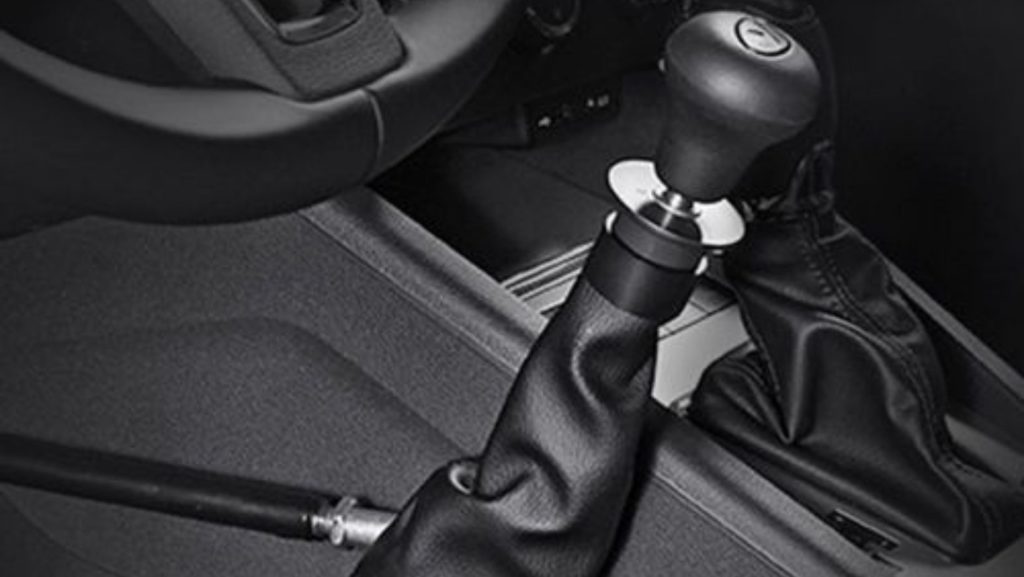 Electronic driving aids have greatly transformed the driving experience for disabled individuals. Vehicles equipped with electronic driving aids are safe for quadriplegics and people with a limited range of motion. They resemble the joysticks used in video games, but they may be used for everything from steering to turning on your blinkers
Electronic driving aids can be any variety of technologies built expressly to bring you behind the wheel with full capability. These driving aids employ an interface that is connected to the vehicle's electronic system and provides two types of controls to assist you in operating the vehicle. Primary controls manage movement and direction (for example, brakes, gas, and steering), whereas secondary controls handle all other vehicle functions. 
We at Clock Mobility offer a full range of customizable electronic driving aids to meet your unique needs and get you back on the road safely.
MAKING THE RIGHT CHOICE
Disability adaptation is all about finding the right solution for you, and that's where we can help. After all, we've been doing this for over 40 years now. 
At Clock Mobility, we first work toward understanding your needs and then come up with the best solution for you. We are available for product sales, installation, and after-sales service. Contact us today to live the limitless life you deserve!
REQUEST FOR MORE INFORMATION
HOURS OF OPERATION
| | |
| --- | --- |
| SUNDAY | CLOSED |
| MONDAY | 8:00 AM – 5.00 PM |
| TUESDAY | 8:00 AM – 5.00 PM |
| WEDNESDAY | 8:00 AM – 5.00 PM |
| THURSDAY | 8:00 AM – 5.00 PM |
| FRIDAY | 8:00 AM – 5.00 PM |
| SATURDAY | CLOSED |