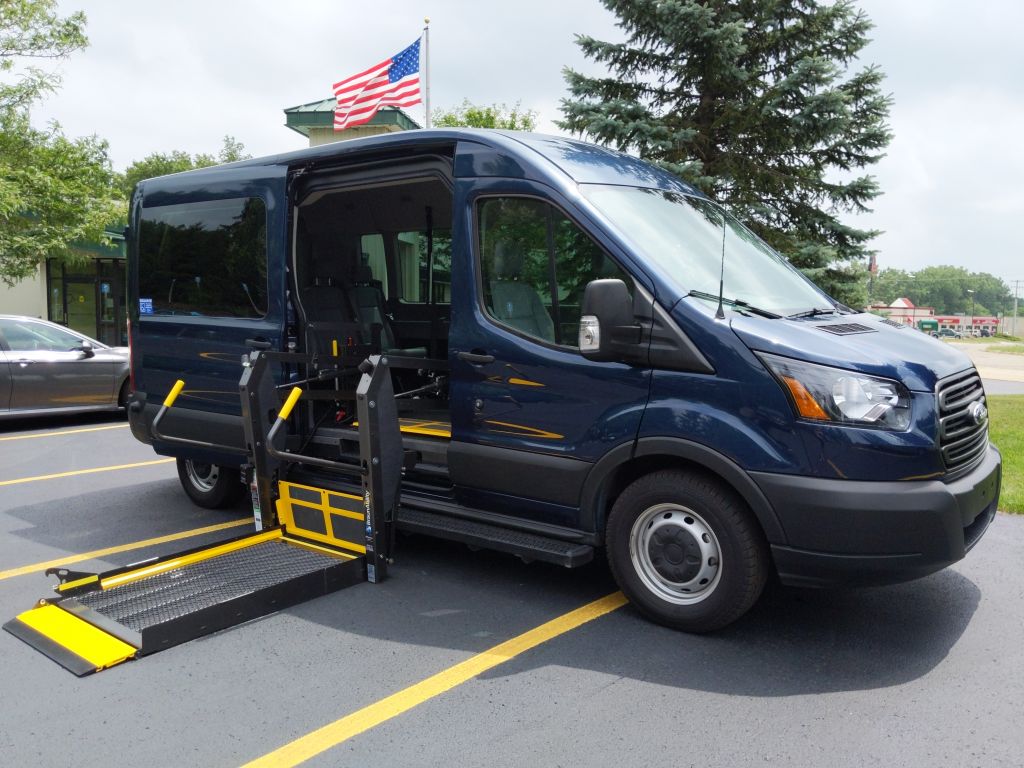 Full size wheelchair vans are a great solution with spacious interior for large size wheelchairs, large families, or for paratransit applications. Vans from Ford, Dodge, and Mercedes offer improved gas mileage with no compromises when it comes to interior room accommodations. Clock Mobility coverts Ford Transit, Dodge ProMaster, and Mercedes Sprinter vans for both personal and professional use. If you need to transport a large group of people, like to travel, or have a large sized wheelchair, a full-size wheelchair-accessible van is a perfect option for you.
Why Our Customers Choose Full-Size Wheelchair Vans for Their Personal Vehicle
Full-size wheelchair vans can accommodate weights up to 750 lbs and their ramp is 31 inches wide and up to 51 inches long. With a raised roof, this allows for people with a very tall seated height to comfortably enter and exit the vehicle.  The new full size vans today do not require the floors to be lowered, but they do feature different top heights based on your needs.
If you have a large family or go on trips the latest full-size vans offer excellent fuel efficiency. Ford's EcoBoost technology and similar technology from Dodge and Mercedes mean you can travel much more economically.
If you often travel with two wheelchairs, then a full size wheelchair van is the best option for you. No other solution available offers the convenience and ease of a full size wheelchair van for the safe and comfortable transportation of two or more wheelchairs.
Whatever your needs are, the team at Clock Mobility can help you find the perfect full-size wheelchair van. Fill out the contact form below to begin.