SPACIOUS AND ACCOMODATING
Full-Size Wheelchair Vans for Sale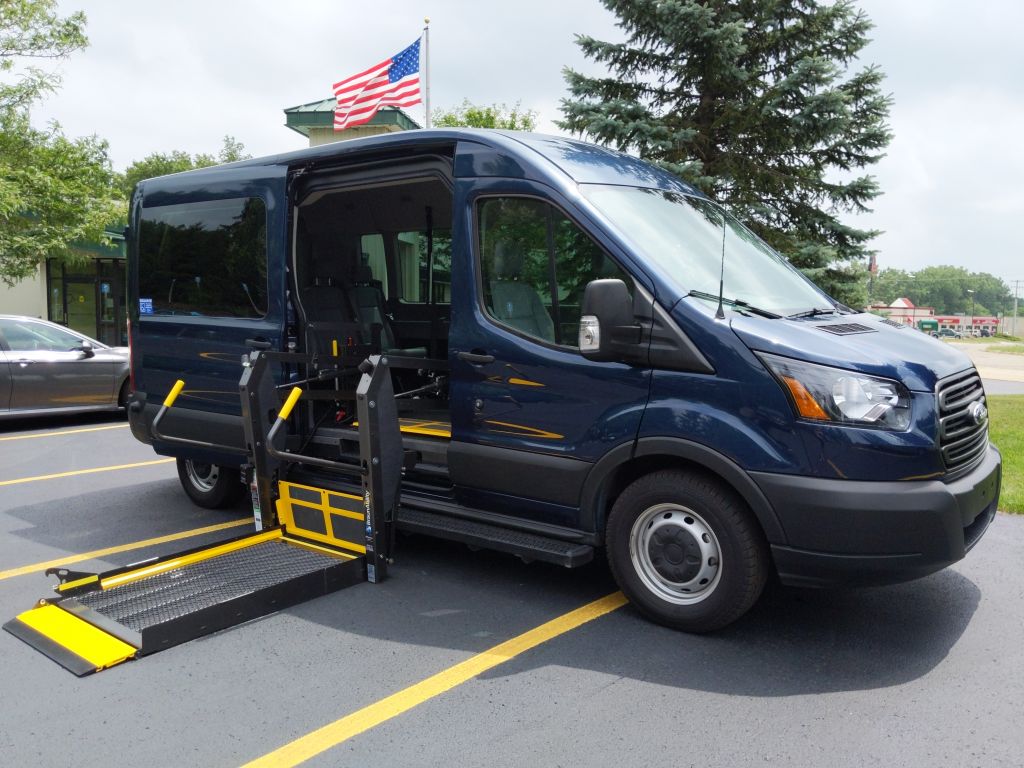 Full size wheelchair vans are a great solution with spacious interior for large size wheelchairs, large families, or for paratransit applications. Vans from Ford, Dodge, and Mercedes offer improved gas mileage with no compromises when it comes to interior room accommodations. Clock Mobility coverts Ford Transit, Dodge ProMaster, and Mercedes Sprinter vans for both personal and professional use. If you need to transport a large group of people, like to travel, or have a large sized wheelchair, a full-size wheelchair-accessible van is a perfect option for you.
Why Our Customers Choose Full-Size Wheelchair Vans for Their Personal Vehicle
Full-size wheelchair vans can accommodate weights up to 750 lbs and their ramp is 31 inches wide and up to 51 inches long. With a raised roof, this allows for people with a very tall seated height to comfortably enter and exit the vehicle.  The new full size vans today do not require the floors to be lowered, but they do feature different top heights based on your needs.
If you have a large family or go on trips the latest full-size vans offer excellent fuel efficiency. Ford's EcoBoost technology and similar technology from Dodge and Mercedes mean you can travel much more economically.
If you often travel with two wheelchairs, then a full size wheelchair van is the best option for you. No other solution available offers the convenience and ease of a full size wheelchair van for the safe and comfortable transportation of two or more wheelchairs.
Whatever your needs are, the team at Clock Mobility can help you find the perfect full-size wheelchair van. Fill out the contact form below to begin.
Full Size Wheelchair Van Conversion Types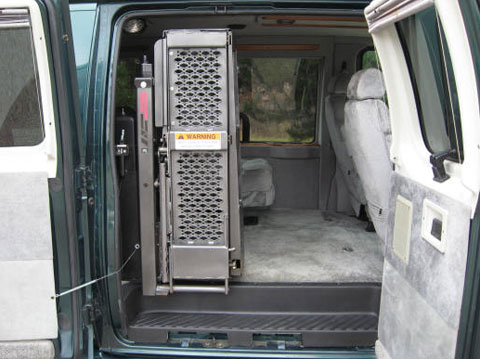 STANDARD MOBILITY VANS
Standard full-size vans are used as wheelchair-accessible vans when there is no need for additional floor-to-ceiling space, but extra weight allotment is needed for the modifications that must be made to a vehicle.
Each vehicle has a weight limit, and the full-size vans offer more options for the after-market modifications that are necessary for those with special mobility considerations.
Standard full-size vans are also much more readily equipped with adaptive equipment along with chair loading and lifting devices that allow persons with wheelchairs to wholly access the mobility vans. They are also highly compatible with driving assistance aids and driving assistance technology because there is more room in the driver's compartment for modifications.
Here at Clock Mobility, we are experts in the conversions of all types of vehicles, and we have a proven track record of performance and reliability. One particular area that we pride ourselves in is our ability to modify and customize full-size wheelchair vans to meet a variety of needs and applications. At Clock Mobility, we strive to meet any need and exceed all expectations.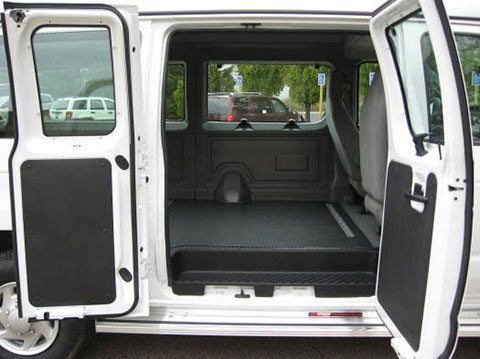 LOWERED FLOOR VANS
A person seated in a wheelchair usually sits taller than a person sitting in a seat of a van and is also taller than the doorway leading into the vehicle.
A structural modification commonly referred to as a lowered floor can be done to either a full-sized van or a minivan. This solution increases the headroom in the center of the vehicle and through the doorway.
The benefits of lowered floor vans are not only added headroom but the possibility for the person seated in the wheelchair to see out of the windows, like everyone else in the vehicle.
Most people that drive from a wheelchair need to sit lower to allow forward vision out of the windshield. Lowered floor vans are a popular option in mobility vans since they allow the person in the wheelchair to enjoy the ride and to sit at eye level with the other passengers in the vehicle.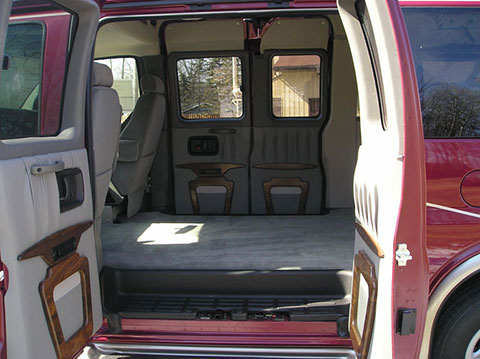 RAISED ROOF AND RAISED DOOR
Raised roof vans are a good solution for full-size vans requiring additional headspace. The advantage to raised roof vans would be the fact that there is less exterior work done involving crucial automotive components.
An additional feature that is frequently used in conjunction with a raised roof is a raised door system. This system adds extra inches to the entryway of the modified vehicles and can go a long way into easing the transition for a person in a wheelchair to get behind the wheel. These solutions are commonly used for our clients who operate a motorized wheelchair or a wheelchair with more than standard height.
At Clock Mobility, we use a reinforced steel caging system to complete our raised roof mobility vans. Take a look at some before and after photographs of the raised roof and raised door systems by clicking on the button on the top right.
HOURS OF OPERATION
| | |
| --- | --- |
| SUNDAY | CLOSED |
| MONDAY | 8:00 AM – 5.00 PM |
| TUESDAY | 8:00 AM – 5.00 PM |
| WEDNESDAY | 8:00 AM – 5.00 PM |
| THURSDAY | 8:00 AM – 5.00 PM |
| FRIDAY | 8:00 AM – 5.00 PM |
| SATURDAY | CLOSED |
Summary
Brand Name
Product Name
Full Size Wheelchair Vans