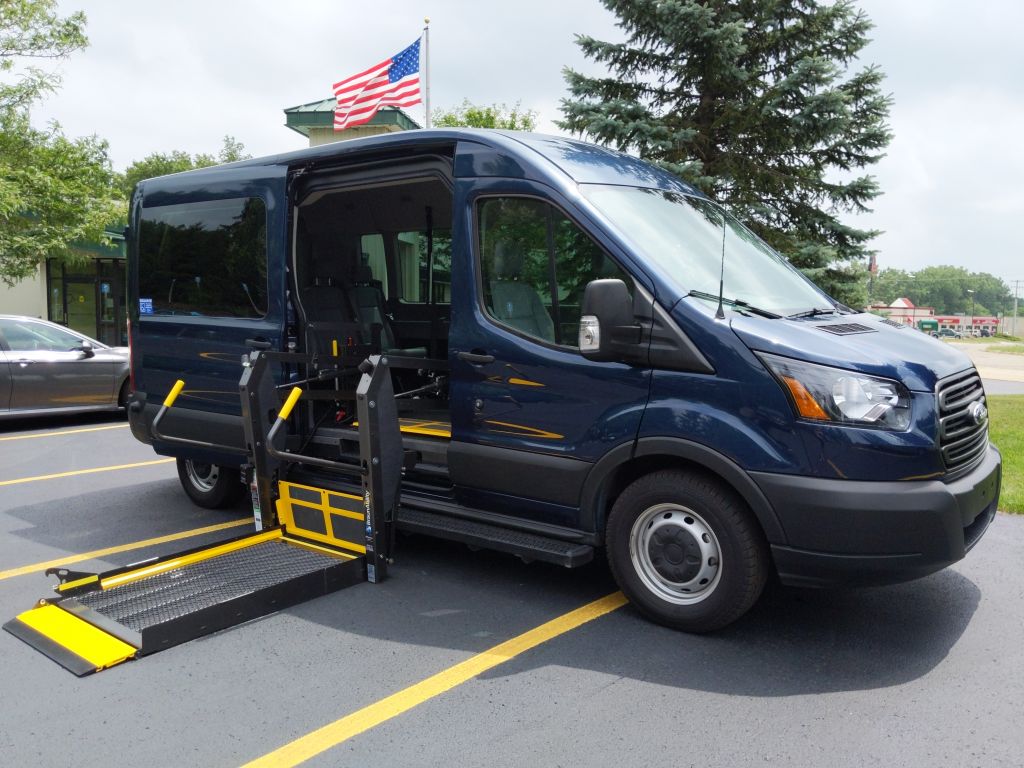 Wheelchair accessible minivans might be the right size for many applications, there are times where a full size van is a better option for you. At Clock Mobility we offer wheelchair accessible conversions on full size vans and even pickup trucks. If you have a need to transport a large group of people, like to travel, or have a larger than average wheelchair, a full size wheelchair accessible van might be perfect for you.
Considerations When Choosing a Full Size Wheelchair Accessible Van
The biggest difference between a minivan and a full size van are the weight allowances. Full size wheelchair vans have a greater tolerance for additional weight, which can be essential when adding wheelchair restraints, wheelchair lifts or driving aids.  Some full size vans are able to undergo floor-lowering or roof-raising modifications, which are essential for larger wheelchairs or motorized wheelchairs. Newer full size vans like the Ford Transit and Mercedes Sprinter vans can be purchased with roofs of various heights, so that they don't require as many modifications to the body of the vehicle.
If you have a large family or go on trips, the latest full size vans offer fuel efficiency that has been impossible in the past. Ford's EcoBoost technology and new technology from Dodge and Mercedes mean you can travel across town or across the nation and do it economically. Also, if you have a need for 2 wheelchairs to be transported (or more) then a full size wheelchair van is the only way to go.
Whatever your scenario, the team at Clock Mobility is well versed in the options you have in full size wheelchair vans. Fill out the contact form below to begin.