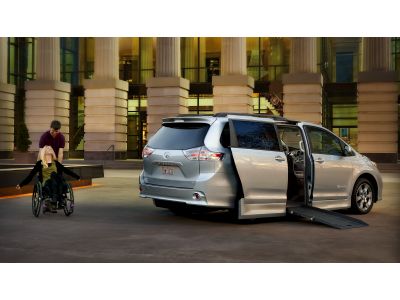 Purchasing or renting a handicap van is a big decision. Depending on your situation, finances and personal preferences, there are benefits to both options. In order to determine the best route for you, it's best to ask a few questions that will help you make the most reasoned, well-informed decision. In this post, we're going to go over a number of these questions and, hopefully, help you arrive at the solution that will work best for you in the long run.
How long do you need your wheelchair van?
Are you planning a long trip? Afterwards, will you still need access to your mobility van? If not, renting may be the best option. If you only need access to a van for a single trip or a short time, you will definitely save money when you rent a handicap van.
Will you require your handicap van indefinitely?
If you are permanently disabled, you could definitely benefit from buying an accessible van. Beyond saving money in the long run, you'll have the security of knowing that you always have access to a reliable and convenient mode of transportation.
How frequently will you be driving?
Again, if you suspect that you'll need regular access to your handicap van, buying is likely the best option. Rather than needing to select and rent a handicap van every other weekend, you can purchase a model that offers all of the features that you need and, over time, save money versus the price of renting.
At Clock Mobility, we offer a wide range of accessible vans. Available for both rental and purchase, our wheelchair vans are serviced by state-certified mechanics and conversion specialists. With pick-up and delivery available, as well as at-home repair services, we can handle all of the burdensome logistics and allow you to focus on what's important: finding the wheelchair van that you need. If you'd like to learn more about our vans or services, contact us today to discuss how we can help!