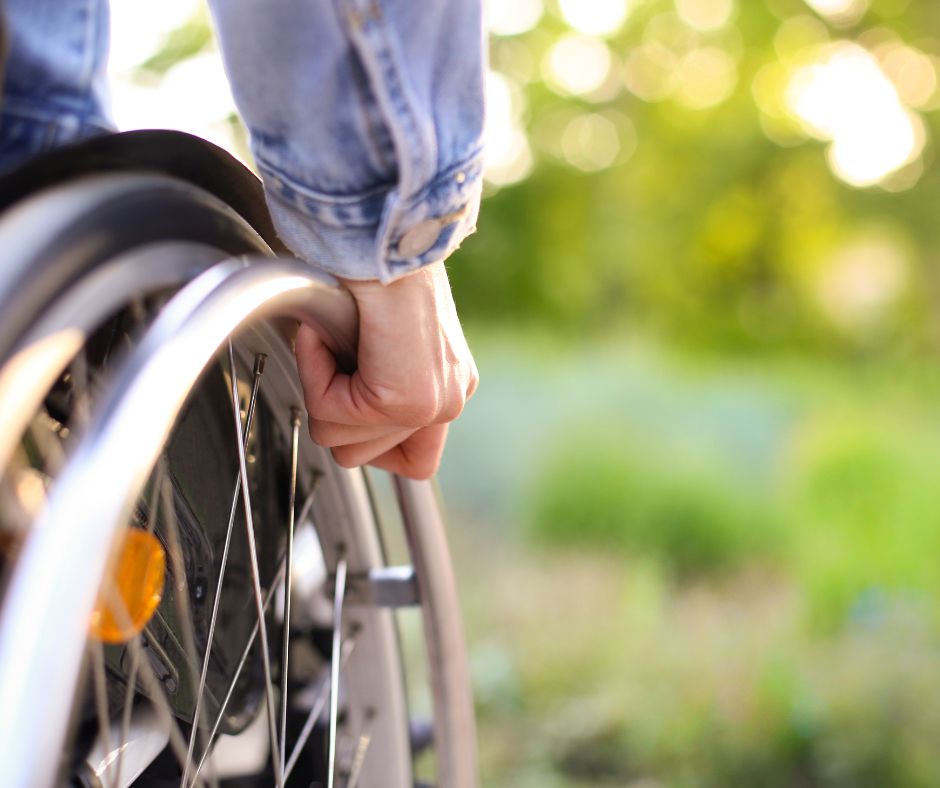 Who doesn't love amusement parks? The smell of cotton candy and funnel cakes, the whir of a roller coaster, and the neon lights shining at night make for a truly magical experience. 
But for those with disabilities, visiting an amusement park can require a little more planning. Fortunately, Michigan is home to some of the most accessible theme parks in the country, offering a world of fun and excitement to everyone. In this article, we'll look at the top five accessible amusement parks in Michigan and what sets them apart from others.
Top Accessible Amusement Parks in Michigan
Michigan's Adventure 
Sprawling across 250 acres in Muskegon, Michigan's Adventure is a great place to go a little wild. This area is divided into two sections: the amusement park and the waterpark. The amusement park has more than 50 rides for kids and adults alike, including classic wooden coasters that twist through the trees and kiddie rides like mini-roller coasters, bumper cars, and merry-go-rounds. 
Almost all rides are wheelchair accessible. A standard elevator is also available for self-service at the Corkscrew roller coaster that can be used to transport guests from their wheelchairs to the ride. Since wheelchairs are not permitted on the rides, guests must leave them at the designated area before proceeding. 
You can take a dip in the wave pool at the waterpark, play some games at the arcade, or enjoy a lazy river ride. There's a pool lift available at the lazy river to make getting in easy and they also have water wheelchairs available for use. The park also offers electric convenience vehicles (ECVs) for rent so that you can access all park areas without ease.
Michigan's Adventure also has great restaurants and gift shops for you to explore while you're there. From pizza and burgers to ice cream, you're sure to find something that will satisfy your hunger. Plus, all restaurants, gift shops, games, arcades, and restrooms are ADA-compliant, so you can be sure that your visit will be safe and enjoyable.  
Air Zoo — Kalamazoo
If you want to learn more about aviation history and its impact on today's world, Air Zoo has you covered. While more of a museum than an amusement park, Air Zoo does feature a wide variety of flight-themed rides, including a Ferris wheel and simulators that'll have you feeling like an astronaut. The museum also features an airplane exhibit with over 20 aircraft, including the Lockheed F117 and Heath Baby Bullet 1936. The flight simulator ride is another attraction at Air Zoo that allows visitors to experience what it's like inside a cockpit and a variety of shows are also scheduled to help you learn more about aviation history.
This museum also has accessible parking spaces, accessible entrances, restrooms, and an accessible route to each of the park's attractions. It's worth mentioning that since Mission Theater has limited space, the museum provides a small number of accessible seats on its ground level. So if you plan on catching a show, you should arrive early to get an accessible seat.
Like What you're reading? Subscribe to our Newsletter and get new updates directly to your inbox
Great Wolf Lodge — Traverse City
Located in Traverse City, the Great Wolf Lodge is the perfect place to splash around and float your cares away. This water park features a variety of water activities, including tube slides and their signature wave pool. All of their pool areas are accessible via the zero-depth entry and transport systems or pool lifts for accessibility. There are water wheelchairs available for rent, allowing you to partake in all of the fun — just make sure to reserve one ahead of time so you don't miss out.
You can enjoy a day of relaxation with a drink from the poolside bar or participate in a treasure-seeking adventure at MagiQuest. And did we mention their arcade? You'll have a blast trying to win all those prizes! For families who want a little more than just a day at the pool, Great Wolf Lodge also offers themed resort rooms that are designed to be like a kid's dream room, complete with bunk beds, murals, and more.
When it comes to accessibility, Great Wolf Lodge has a great deal to offer. All of the resort's ADA-compliant suites are fully accessible, with roll-in showers and grab bars in the bathroom. There are also accessible entrances, ramps, and lifts throughout the resort, as well as accessible parking spots.  Whether you're looking for a family getaway or just want to escape the everyday grind, Great Wolf Lodge offers a fun-filled vacation experience that won't break the bank!
Nelis Dutch Village — Holland
Nestled in a secluded corner of Michigan, Netherlands, Nelis Dutch Village is a true celebration of Dutch culture and heritage. This park is home to low-thrill rides, including a carousel, Dutch swing cars, and a Ferris wheel. At this accessible amusement park, you can take part in dutch dance lessons, learn how to make stroopwafel cookies, and get hands-on experience making famous Dutch cheeses. There are also many other activities at Nelis Dutch Village, including a petting zoo, where you can meet a variety of friendly animals, including goats and rabbits, as well as a horse-drawn carriage ride through the park.
For those who want to indulge their sweet tooth, there is a candy store where you can purchase Dutch treats, including hand-dipped ice cream and mouth-watering fudge. This amusement park is handicapped-accessible, with no stairs throughout the park. There are benches and tables for those who want to sit and enjoy their snacks and drinks, as well as wheelchair-accessible bathrooms. You can even rent a wheelchair for a small fee. The theme park is open daily from April through September, with extended hours during the summer months. 
Discover the Thriller With Clock Mobility…
Whether you're looking for a thrill or just want to do something a little different, Michigan has plenty of amusement parks that'll have you feeling like a kid again. But if you're concerned about getting there, don't worry — you can rent a wheelchair-accessible vehicle from Clock Mobility! 
We have a wide selection of wheelchair-accessible vehicles, including SUVs and minivans, that can accommodate up to six people at a time. For more information about our wheelchair-accessible rental vans, call us at (866) 630-0632 or visit one of our four locations in Michigan.
OTHER ARTICLES YOU MIGHT BE INTERESTED IN