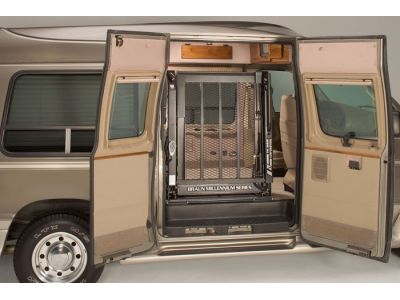 Making Mobility Easy
At Clock Mobility, we're always looking for new ways to make your transportation more accommodating and comfortable, and adaptive equipment can be the solution that you need. With a multitude of solutions, the adaptive equipment offered by Clock mobility can fit into any wheelchair accessible or regular vehicle to make your driving experience as comfortable as possible.
The technology you need
When dealing with high-level injuries, you need the best equipment in the business to accommodate you, and we at Clock Mobility carry the latest and greatest to help you back toward mobility and independence. With adaptive equipment like electronic steering assistance, joystick controls, quadriplegic driving systems, touch-pad controls, or power head rests, the vans offered by Clock Mobility can be fitted with everything you need. If there's a certain adjustment or part you'd like worked on, we'll do everything we can to make sure that you get the solutions you need to get you back out there.
Service your equipment
The professionals at Clock Mobility can not only install adaptive equipment for your wheelchair accessible vans, but they can also give it the service that it needs. Whether it's oil changes, electrical diagnostics, brake systems, or maintenance of your adaptive equipment, Clock Mobility's mechanics can give you the analysis and repairs for your vehicle that will always leave you satisfied. With multiple locations throughout Michigan, you never have to go too far for Clock Mobility to help service your equipment and vehicle. Occasionally we have coupons available for our services, so keep up to date and see what we can do for you!
With over 30 years of experience delivering unique solutions to those struggling with mobility needs, Clock Mobility can find the personalized solutions that you need. With quality wheelchair vans and accessible equipment to ease your physical challenges, Clock Mobility gives you all the resources to get back on the road without trouble.