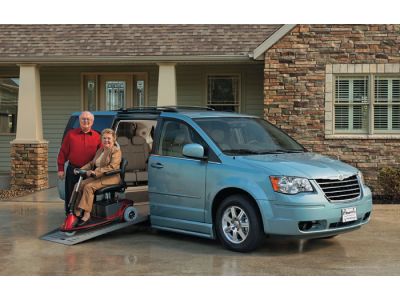 Tackle the Snow in Style
As we get into the winter months, and you find yourself in need of a trustworthy accessible van on icy roads, the accessible van selection at Clock Mobility has what you're looking for. We believe in independence with mobility for everyone, and we can give it to you with our quality wheelchair vans. When you are looking to get on the road this winter, Clock Mobility is here to help.
Make and model
If there's a make or model of accessible van that you prefer over another, the inventory at Clock Mobility has options for you. We carry Dodge, Ford, Toyota, and more with our accessible vans, and a collection of different models within each make. With vans offering different options like side or rear loading, you can find your preference and get in and out of your vehicle with ease.
New or not
Our vehicle inventory consists of vehicles that are used or new, so you can get the best vehicle to fit your budget. With the details of every vehicle listed, you can see exactly what you're getting out of each of our vehicles. From mileage to engine strength, we provide the details you need, and, should you require any additional, you can call us to learn even more!
Accessibility with style
If you don't want an accessible van this winter, but still want a vehicle that's accessible, there are options for you as well. We carry SUVs that are equipped with the adaptive equipment you need to get in and out with ease. No matter what type of vehicle you get, you'll be secure and comfortable with every ride.
With over 30 years of experience helping people facing physical limitations, Clock Mobility has the expertise you need when looking for an accessible van. With free estimates, transportation available, and pick-up and delivery services, Clock Mobility does everything to make your customer experience as best as possible.