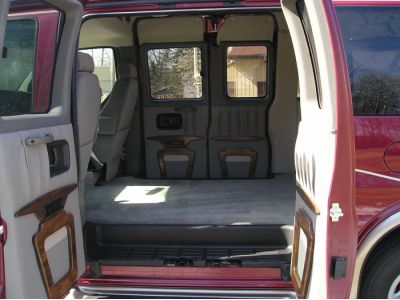 Reconnect with Loved Ones
As we get closer to vaccines being available for everyone, families can more easily get together once again through affordable mobility van rental. Clock Mobility is a provider of quality wheelchair accessible vans that ensure that anyone with mobility limitations can get where they need to go, when they need to get there. When you know you have a family get-together soon, and you need a way to get their despite physical limitations, trust Clock Mobility to help.
As long as you need
Through our Clock Accessible Vans site, anyone in need of full-size vans, mini vans, or even 15 passenger vans can find a vehicle at one of our four rental locations! And, because we provide wheelchair accessible vans for rental by the day, week, or month, you can get your van for as long as you need to make sure that it is with you when you need it most. We care about helping those with transportation needs, especially when it comes to seeing family after such a hard year, so make sure to contact us to learn more.
Dependable mobility van rental
With four locations and all the different type of vehicles we have available for mobility van rental, it is no wonder that our rental services are a favorite of many in Michigan. Our customer service and van rental services ensure that each customer has a quality experience finding the van
van that best suits their transportation needs. If you have ever had trouble with finding the right mobility van for your physical limitations before, our team can work with you to find the best one to suit your needs so you can safely see family again soon.
With over 30 years of experience understanding the needs of those with mobility limitations, Clock Mobility's vehicles and services are the perfect solution to transportation woes. Contact us soon to schedule a consultation and get your van rental scheduled!