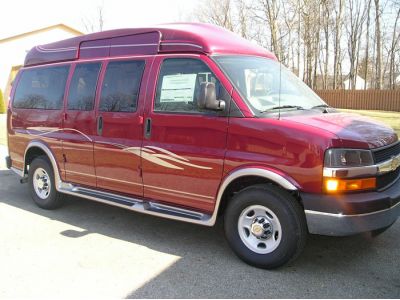 Time to Hit the Road
After a major injury or illness that has left you disabled, it can be defeating to think about mobility, but Clock Mobility can help reduce the stress of movement with quality handicap vans. When thinking about going to the store, going on a vacation, going to the cinema, or any other trip you may take, you can think about without anxiety thanks to the accessible vans we offer.
Make it possible
It may seem like an impossibility to get back behind the wheel after becoming physically restricted, but that isn't the case! Clock Mobility specializes in customizing vehicles for handicapped drivers, whether it's a minivan, pickup truck, farm equipment, or any other vehicle! Beyond just providing a lift or ramp to get you into the vehicle, Clock Mobility can provide a variety of other modifications to make driving possible. From gas/brake levers to steering mechanisms, you can get the changes done to a vehicle so you can get back on the road with confidence.
Cut costs
The last thing you want to worry about after a big medical emergency or illness is more costs, and financing can help you make your accessibility changes. If you find any handicap vans we offer that interest you, you may be able to get help from funding sources such as the Veterans Administration, Michigan Vocation Rehabilitation Services, community mental health agencies, and more! Don't let your injury define how you travel. By reaching out to Clock Mobility, you can find the solutions that best work for your needs and get back in the driver's seat.
With over 30 years of experience working for the physically challenged, Clock Mobility can provide the best solutions to get you back in motion. Whether you or a loved one faces mobility challenges, contact us today to see how we can help!