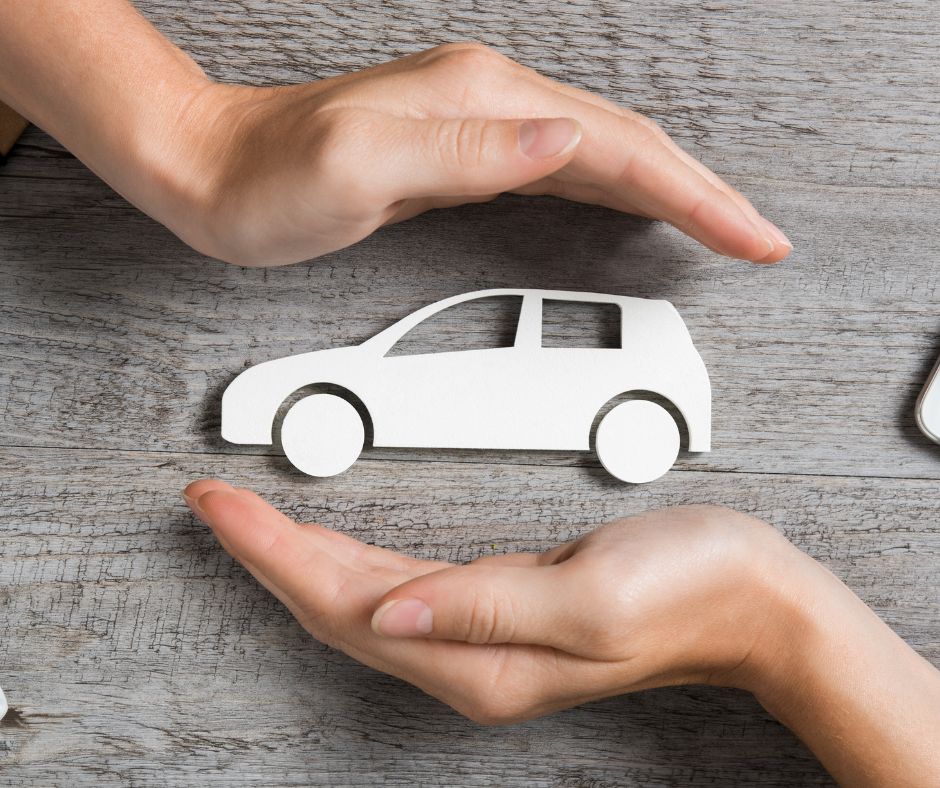 Auto insurance has always been a tricky subject, and it's no less tricky for wheelchair-accessible van owners. Since handicapped vans are modified versions of factory models, they can require additional insurance coverage. To help you prepare for the road ahead, we've put together a comprehensive guide to wheelchair-accessible van insurance and discussed different factors that will affect your coverage and the cost of your policy.
How Does Insurance for Wheelchair-Accessible Vehicles Work?
To understand how and why wheelchair-accessible vans are treated differently than other vehicles, it's important to know the basics of how auto insurance works. When you get an insurance policy, you pay a monthly premium in exchange for coverage against accidents and damage caused by others. Your insurer also covers any losses that may come up as a result of theft or vandalism. 
Regarding wheelchair-accessible vans, you might think that since the chassis is covered by insurance, the mobility devices inside are also covered. Unfortunately, that's not the case. What your insurance plan covers all depends on your policy, what kind of vehicle you have, and your state's requirements.
Some comprehensive and collision policies will cover the cost of damage done to your vehicle but not the cost of damages done to after-market equipment or modifications. Others may cover the cost of damage done to mobility equipment as long as you explain to your insurance provider what kind of equipment your vehicle has and how much it is worth when you initially set up your policy. 
To make certain that your wheelchair, modifications, and any other mobility equipment is covered in the event of an accident, you may want to consider custom parts and equipment coverage (CPE). 
CPE is an addition to your policy that covers costs associated with repairing or replacing any damaged parts or equipment in an accident or incident that is not usually covered by a standard policy. It is important to note that comprehensive and collision policies are often required by state law, but CPE is optional. However, even though it may cost more, CPE may go a long way toward helping you save thousands of dollars in out-of-pocket expenses after an accident.
To get the best coverage, it is crucial to provide accurate information and disclose all modifications and adaptive features when you set up your policy. This should include but is not limited to, information regarding your wheelchair/scooter, wheelchair/scooter lift, ramps, restraints, kneeling systems, driving aids, and more. If you do not disclose everything or misrepresent facts, your insurance provider may deny your claim or charge you with insurance fraud.
Can My Disability Affect My Auto Insurance Coverage?
While it's true that auto insurance for wheelchair-accessible vans is a bit different than the average auto insurance policy, it is important to note that your disability has nothing to do with the coverage you get. Similarly, an insurer cannot deny your claim or offer less coverage because of your disability status. The only time your disability status could affect your coverage is if you have a medical condition that could potentially increase the chances of an accident. In this case, insurers may offer reduced coverage or require additional underwriting conditions.
Although a disability cannot affect the cost of insurance coverage, the modifications in your vehicle can. When you have a vehicle that has been modified with accessible equipment, it can affect your premium's insured declared value (IDV). IDV is the total amount that an insurer would pay if they had to settle a claim for damages to your vehicle. This amount is based on the market value of a vehicle minus depreciation and other factors like wear and tear. 
If you have a high IDV because of accessibility modifications or upgrades on your vehicle, then you can expect higher premiums for auto insurance coverage and higher deductibles for any claims made during an accident or other incident that caused damage to your vehicle. 
Like What you're reading? Subscribe to our Newsletter and get new updates directly to your inbox
Additional Factors That Determine the Auto Insurance Rate
Below are some factors that can determine or affect your auto insurance rate:
Driving Record
Your driving record determines whether or not you can get a discount on your auto insurance policy. If you've had any accidents or traffic violations within the last three to five years, your rates will be 12% to 24% higher on average than someone with a clean driving record. This can, of course, vary from one insurance company to the next.
Annual Mileage
Your annual mileage is another important factor that affects your auto insurance rate. The more you drive, the more likely you will be involved in an accident and make insurance claims. To compensate for this risk, insurance companies often charge a higher premium.
Credit Score
Insurance companies use credit scores to determine whether or not someone is eligible for certain types of insurance coverage. Your credit score is a number that represents your financial history and is used by lenders to predict whether you are likely to default on loans.
In most cases, if someone has a poor credit history, they will pay higher premiums when it comes to insuring their vehicle. The best way to increase your credit score is to pay your bills on time, pay off high-interest debt, and avoid opening new lines of credit. 
Age
Younger drivers — aged 18 to 24 — typically pay more for their auto insurance coverage than older drivers because they tend to be involved in more accidents. Once they hit 25, their premium rates drop accordingly. Similarly, when you get older, your risk of getting into an accident increases, which can increase your car insurance premiums.
Does Medical Insurance Cover the Cost of Wheelchair Vans?
Put simply, no. Medical insurance will not cover the cost of a wheelchair van, but some insurance programs like Medicare and Medicaid may help you pay for some other expenses related to your mobility needs.
Companies You May want to consider for Wheelchair Van Auto Insurance
Different insurance companies offer different coverage plans. Before signing up for auto insurance, you should ask the insurer the following questions regarding the policy:
What is the deductible? 

How much are the premiums? 

Does the policy have a cap on coverage? 

Does it cover theft, vandalism, and other types of damage caused by events like earthquakes or floods? 

Are there any coverage exclusions? 

Will it cover medical costs and lost wages as a result of an accident caused by someone else?

Are adaptive features covered by the policy?
Once your questions have been answered, compare the benefits offered by different companies so that you can find one that offers the coverage you need at a good price. When comparing policies, be sure to take note of any exclusions or limitations on coverage. Here are some companies that offer policies for people with disabilities:
State Farm

Geico

Progressive
Liberty Mutual

Nationwide

Travelers
Secure Your Future With Clock Mobility
At Clock Mobility, we offer a comprehensive solution for all your mobility needs. Our knowledgeable staff can help you acquire the right wheelchair-accessible vehicle for your needs. Give us a call today at (800) 732-5625 to learn more about our services, or click here to browse our inventory of wheelchair-accessible vans
OTHER ARTICLES YOU MIGHT BE INTERESTED IN