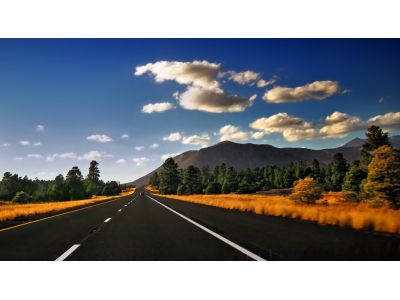 We know it's hard to believe but, prepare yourself: spring is almost here! While the roads are still covered in ice and snow, March 20th officially marks the first day of spring. With that, you can expect warmer temperatures, more predictable weather patterns and, maybe the most important thing of all, clear roads! The first few weeks of spring are some of the best weeks out of the year to plan a scenic road trip. Escape the hectic bonds of work, familial obligations and household responsibilities and, instead, explore all of the beauty that our country has to offer!
If you have mobility issues, though, there's no reason to despair! Clock Mobility firmly believes that physical challenges shouldn't mean mobility limitations. We sell an expansive line of handicap vans and, if you'd rather save some money, we even offer wheelchair accessible van rentals. Whether you just need a small vehicle, like the side entry Entervan, or a large vehicle for the whole family, we can get you behind the wheel in no time.
From the nearby, scenic beauty of South Haven all the way to the shores of California, we guarantee that your new mobility van will help you experience the vacation of a lifetime. So, if winter's been giving you the blues, make a resolution today: get out of the house, get behind the wheel and hit the road! Visit long lost companions, old friends and distant relatives in your new wheelchair van.
At Clock Mobility, we are firmly dedicated to providing our customers with the resources and services that they need to move quickly, easily and confidently. From wheelchair lifts and accessible vans to hand controls and stairlifts, we can connect you with all of the mobility equipment you could ever need. If you've been considering a road trip or vacation this year, contact us today to learn how we can make your trip fun, easy and memorable!