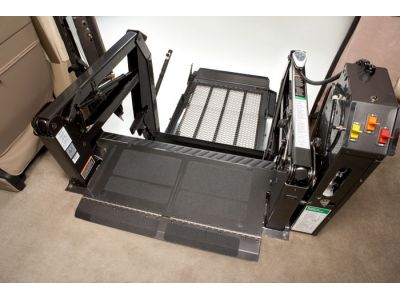 Get Familiar with Your Van
When you are interested in getting your first wheelchair accessible van, it's important to make
sure you know which will best serve you. Clock Mobility carries a wide variety of wheelchair 
vans that are all designed to make driving for those with physical limitations easier. So, once you find the one you've been looking for, Clock Mobility has a few tips to help you with your new ride.
Relearn the road
Going from not driving for a while to driving a wheelchair accessible van can be a big transition, and you want to be sure you get the proper knowledge to do it safely. One way you can do this is by taking driving classes. Not only can you learn the proper way to drive even with your physical limitations, you can also build your confidence behind the wheel and ensure future trips happen without worry.
Test yourself
Although they aren't typically required after you get behind the wheel once again, a driving test can be a great way for you to get a supervised view on how your driving has come in your wheelchair accessible van. From differing electric controls, to different options of entry/exit from the vehicle, having a test done can reinforce what you know and force you to remember everything you've been trying to teach yourself.
Take it slow
When you first start driving again, you can slowly start out and work your way back up to busy streets in no time. Soon after you start, with the right practice, you can be back on the road in no time. From the parking lot to the highway, practice never goes wasted.
Clock Mobility has the wheelchair accessible vans to ensure that no one with physical limitations is incapable of travel. When you are ready to get behind the wheel again, consider the tips provided here and contact Clock Mobility to get the vehicle you need!