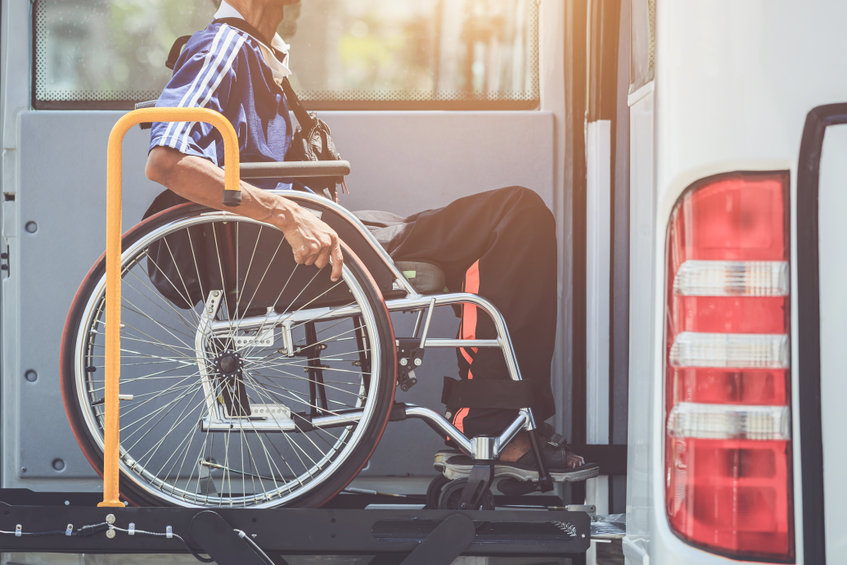 Commercial Wheelchair Vans
We're always looking for new ways to support the community serve. While providing things like wheelchair vans, wheelchair-accessible rental vehicles, and stairlifts is a huge part of that, we also want to support individuals who may not have access to these things. At Clock Mobility, we accomplish this by offering a variety of paratransit vehicles.
Paratransit vehicles are often purchased by places like transportation companies, residential care facilities, and state agencies. These organizations use paratransit vehicles to transport multiple wheelchair or scooter users at one time. They're designed to provide a way to get from point A to point B for people who otherwise may not have transportation options.
Why is Paratransit Important?
According to the Centers for Disease Control (CDC), around 14.6% of adults have difficulty hearing and 15.4% have difficulty seeing. Additionally, 11 million Americans over the age of 65 reported difficulty with one or more of the following: seeing, hearing, mobility, communication, cognition, self-care. While we understand that everyone's situation is different, this is all to say that a large portion of U.S. citizens may have trouble with either driving themselves places or accessing public transportation options. Paratransit provides a way for these individuals to get out of the house, run errands, go to work, visit their church, spend time with loved ones, shop for groceries, and much, much more. Without this crucial component of transportation, many Americans find themselves housebound and depending on others to complete even the most basic daily chores.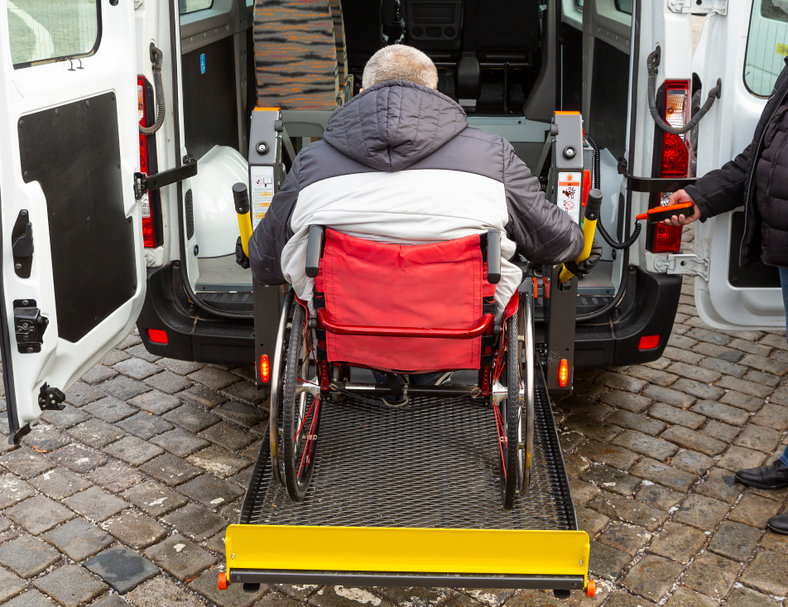 What Kind of Paratransit Vehicles Do We Offer?
At Clock Mobility, we work with three main types of paratransit conversions:
Mini Vans
Smaller than a full-size van, these vehicles are still large enough to accommodate a driver and up to five ambulatory passengers. They feature a lowered floor, a manual fold-out ramp, a removable front passenger seat, and tie downs. The lowered floors provide passengers with 61″ of headroom to ensure a comfortable ride. Mini vans also offer excellent maneuverability and great fuel economy.
Full-Size Vans
Most full-size vans can be equipped with an electric lift either in the rear of the vehicle or out of one of the side doors. These lifts come in all different shapes and sizes to ensure any wheelchair will be able to fit. The roofs and doors on full-sized vans can be raised in order to ensure adequate headroom for any user. At Clock, we offer a variety of floorplans to ensure you can accommodate the passengers you need to.
Buses
Paratransit buses are perfect for larger organizations that need more space than a van can offer, such as hospitals or nursing homes. At clock Mobility, we can convert just about any bus to meet your needs. Once converted, our paratransit busses feature electric lifts, tie-downs, handrails, and all other necessary safety equipment.
Looking for a paratransit vehicle? Get in touch with us to learn more about our conversions and get the process started.