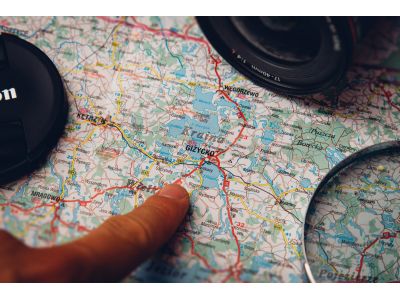 With the first day of summer behind us, it's now official: the cold of winter is gone and the warmth of summer is here to stay! So, having said that, what are your plans for the summer? When was the last time you gathered the family and hit the open road? If you've recently acquired a new wheelchair van, we're happy to tell you: now is the perfect time to start orchestrating the best summer vacation ever. In this post, we're going to offer you a few tips that are certain to help you plan the perfect summer vacation.
1. Make a plan
To save time and money, booking a hotel room, making restaurant reservations and buying tickets to attractions should be planned out – and purchased – ahead of time.
2. Get the family on board
Once you've got an outline of your plan, get the family involved! Let them weigh in on the plan that you've created and, if necessary, expand it to include stops that cater to their interests.
3. Create an itinerary
After you've got everyone on board, make a schedule… Where will you stop on day one? Where will you rest your head on day two? What's for dinner on day three? Having an itinerary will help you adhere to your plan.
4. Chart your course
You can save big on gas by plotting your course and knowing your route. Furthermore, you can stretch your budget by ensuring that your handicap van is up-to-date on oil changes and other maintenance.
5. Be flexible!
At Clock Mobility, we know that vacations can be equal parts excitement and frustration. We want to encourage you to be flexible! Enjoy the sights, sounds and events that the road presents to you. The freedom afforded by a wheelchair van allows you to experience life as it develops… don't lose sight of that! If you'd like to get started planning your perfect vacation today, call us now to discuss the first step: getting behind the wheel of a new mobility van!