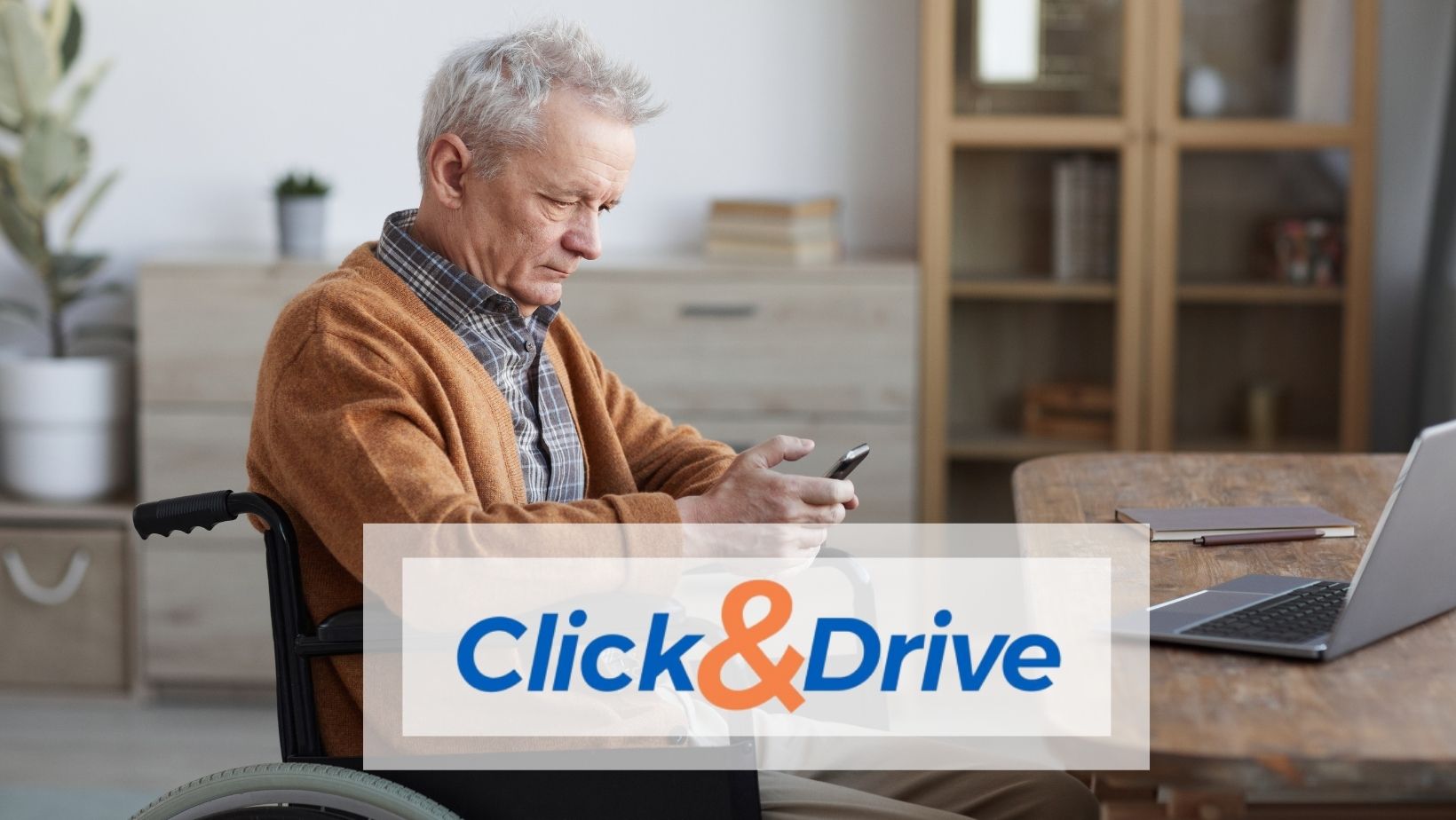 Buying a Wheelchair Van

is Easier than Ever

Being able to leave your house and spend hours shopping for a wheelchair-accessible van can be a real pain. That's why the team at Clock Mobility has partnered with BraunAbility to provide an experience that makes shopping for a wheelchair van from home easier than ever.

Introducing Click&Drive, BraunAbility's convenient tool that enables you to take part in the vehicle shopping journey without ever having to leave your home. It's a seamless experience that allows you to browse our inventory of wheelchair-accessible vehicles, pursue financing (if needed), and even purchase your vehicle online. It's the fastest and easiest way to purchase a wheelchair-accessible vehicle and get back on the road.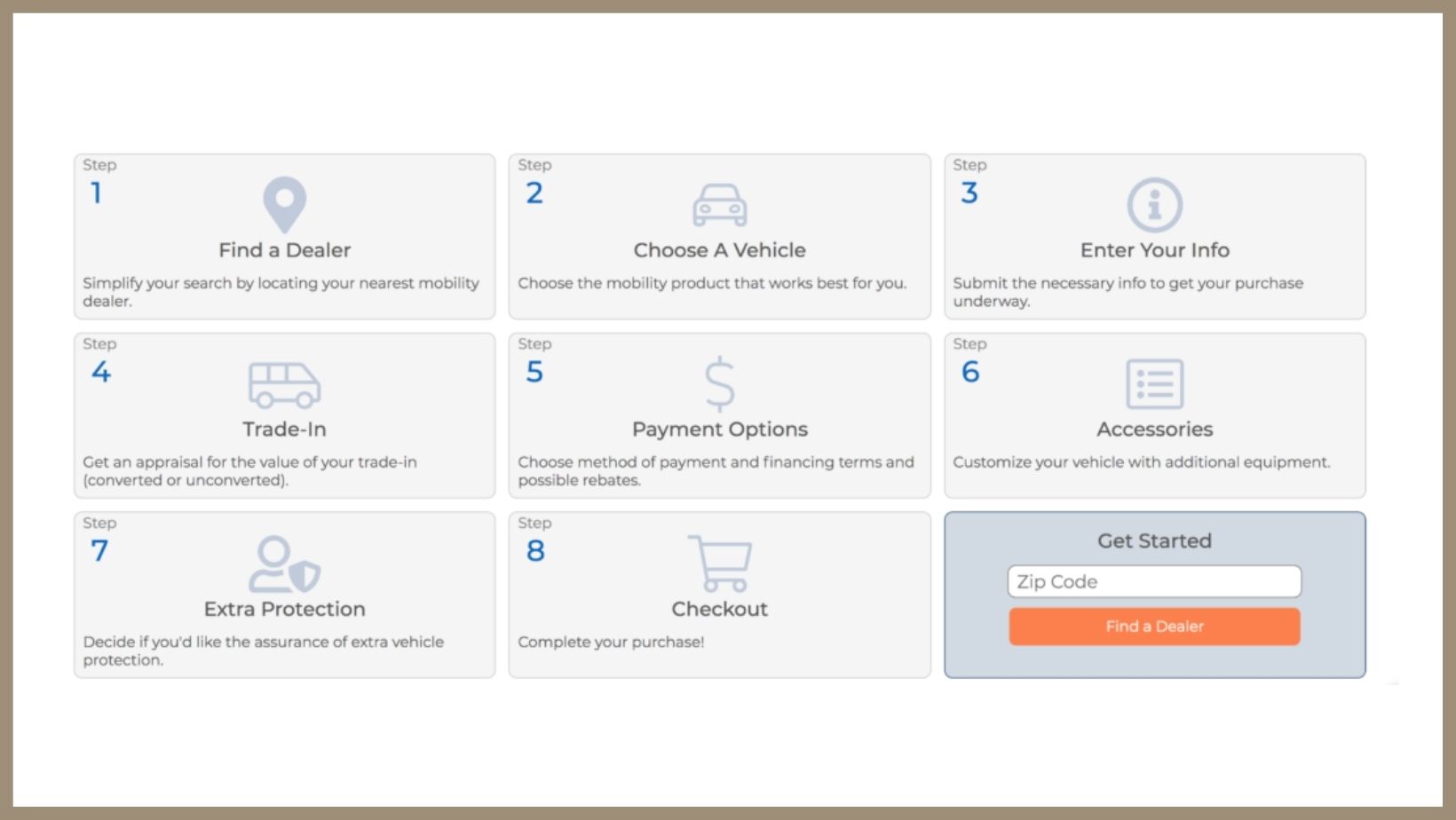 How Does
Click&Drive
Work?
Below are the easy steps on how the Click&Drive process works. If you have any questions please feel free to reach out to our team.
1. The first step to starting the Click&Drive process is to take a look at the wheelchair vans we currently have in our inventory. Once you find a van that suits your needs and your budget, look for the red button on the right-hand side that says "Starting Buying Process" (see picture for reference).
2. From there, you'll be asked to fill out all the information we need to help you get your new wheelchair van. You'll be asked for your contact information first, and then for a few basic details about the wheelchair user in order to make sure that the vehicle you've chosen will meet your needs.
3. Next, you'll be able to enter information about your trade-in, if you have one, before moving on to the financial part of the process. During this part of the application, you'll be able to fill in information about your down payment and credit score inorder to give you a better idea of what your monthly payments will look like (if financing). We have spent a great deal of timeworking with BraunAbility to ensure the information you're presented is as accurate as possible.
4. After that, you can add any additional mobility equipment you may need to order. You'll also have the opportunity to add things like a BraunAbility Protection Plus Plan or GAP insurance.
5. Finally, if you've chosen to finance your new vehicle, you can either go ahead and apply for financing directly through the Click&Drive Application or select the option that allows you to apply for financing in person at our dealership.
From there you'll be put in touch with one of our Clock Mobility Certified Mobility Specialists. We will contact you to set up a test drive at our dealership or your home to ensure the vehicle you've chosen will meet your expectations. If it does, we'll wrap up the payment process with you. And if not, we'll help you keep looking for a van that's perfect for you.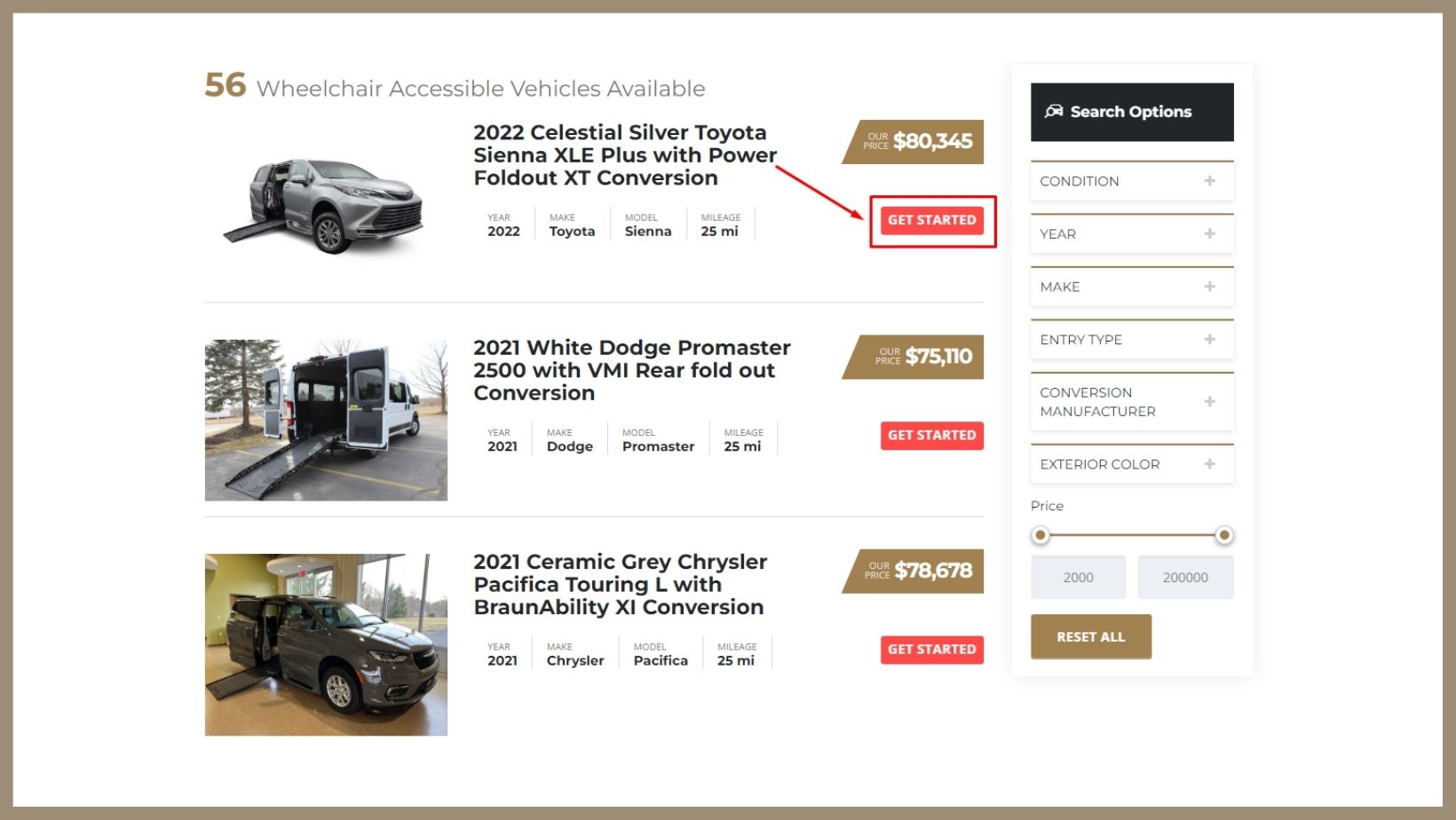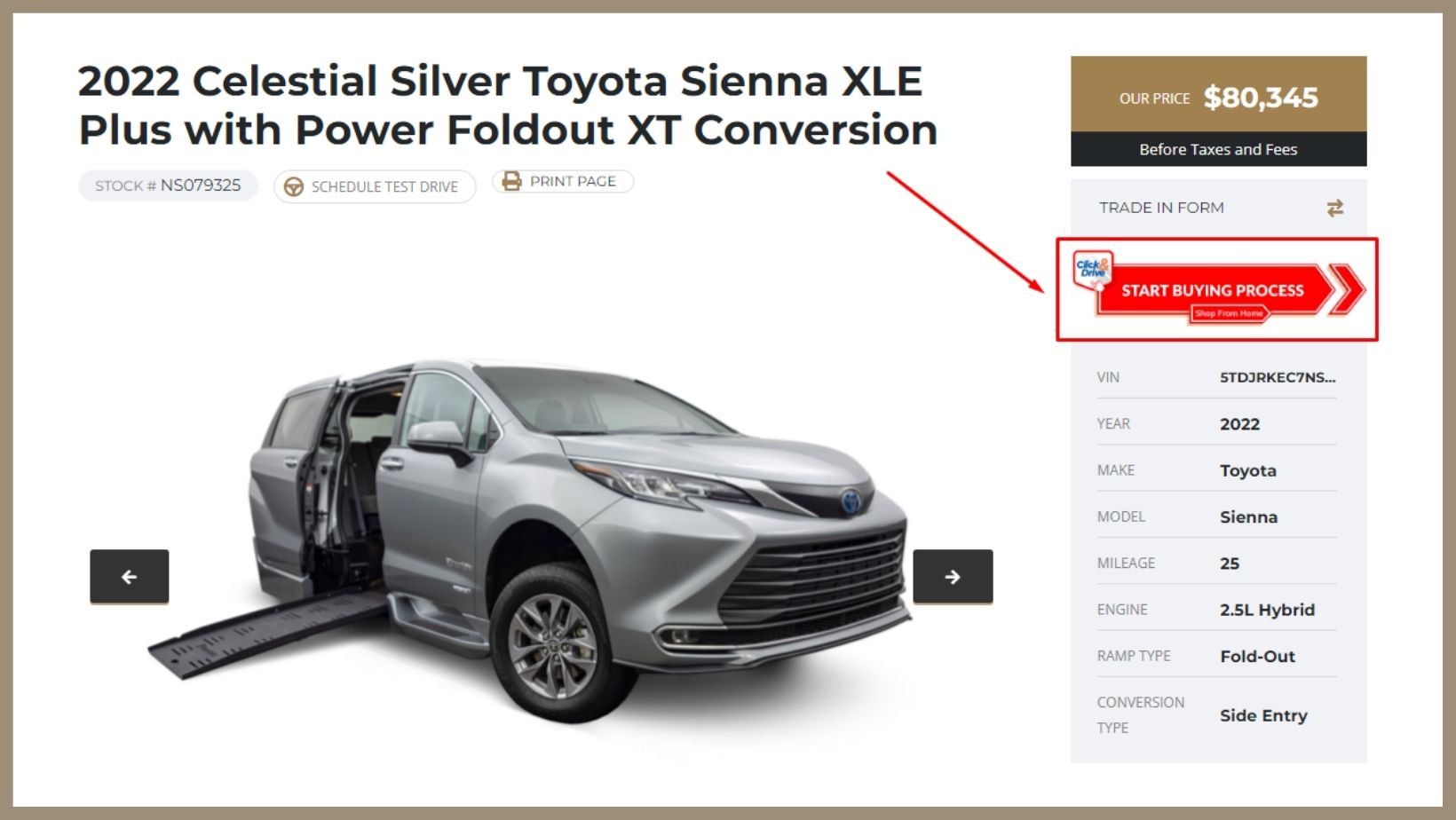 Supporting You Now and After
Your Wheelchair Van Purchase
The new Click&Drive tool empowers you to do the research and selection of the perfect vehicle yourself, but rest assured our team is here to assist as well. For over 40 years Clock Mobility has earned a reputation as a fair and honest company to work with and our sales team takes a non-salesy approach to vehicle purchases. 
We're always here for you, even after your purchase is complete. Need help with learning how to use your van? No problem. Want to schedule an appointment for regular maintenance? Our service team is standing by.
Whether you're looking for your very first wheelchair van or you've owned wheelchair-accessible vehicles for a long time, visit our website to start the shopping experience and purchase a wheelchair van from home!