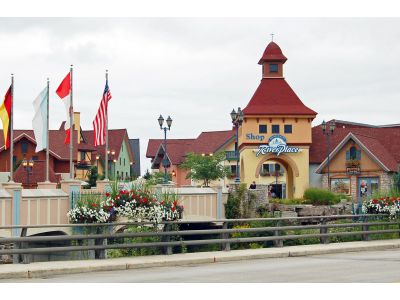 If you've recently purchased a new wheelchair van – or you're considering picking one up – spring is a great time of year to get the most out of it. With the snow gone, the pavement clear and the future in front of you, you are free to hit the road and explore all of the wonders that Michigan has to offer. Whether you're drawn to the natural greenery of the North or the urban attractions on offer in the East, there's no better way to experience our great state than to get behind the wheel and drive. In this post, we're going to look at a few of Michigan's most popular hot spots.
1. Ann Arbor
A distinct, lively city, Ann Arbor offers a rich, exciting atmosphere that is largely influenced by its appreciation for the arts. With a "hands-on" museum that features 250 interactive exhibits, the city is a great place to get out, immerse yourself in the culture of Michigan and – most importantly – partake in some of the state's best cuisine.
2. Frankenmuth
Located right in the middle of the state, Frankenmuth – also called "Little Bavaria" – is a one-of-a-kind destination. Host to some of the state's most unique restaurants, including the famed Bavarian Inn, Frankenmuth offers an authentic slice of Germany, right in our own backyard.
3. Grand Rapids
If you're looking for a nearby destination, why not start in Grand Rapids? With countless artistic and recreational activities on offer, Grand Rapids is a cultural melting pot, featuring attractions such as the Frederik Meyer Gardens and Sculpture Park, a children's museum and a range of restaurants so diverse that even the pickiest eaters are certain to be satisfied.
At Clock Mobility, we offer the area's widest selection of handicap vans. Aiming to help everyone live a fulfilling, independent life, we strive to give our customers the ability to enjoy all of the exciting attractions and destinations that Michigan has to offer. If you've been considering a spring vacation this year, contact us today to discuss how we can help by getting you behind the wheel of a new mobility van.