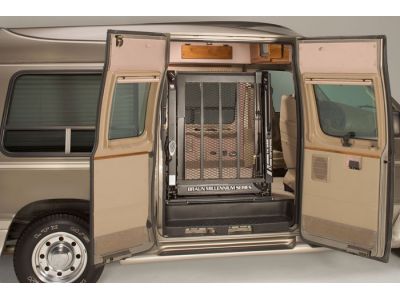 If you're in the market for a wheelchair van, you've likely been overwhelmed by the number of options and features available. Whether you're looking for a vehicle that will be driven every day or one that will only see occasional use, it's still essential that you approach your purchase in an organized way. Not only will this ensure that you get the right handicap van for your needs, it can save you both time and money. Today, we're going to give you three easy tips to keep in mind when purchasing your wheelchair van.
1. Create a budget
The first thing you should do is decide on your budget. No matter what figure you decide upon, there is likely an option available to you. With a high budget, you can consider a new handicap van with a new conversion. For a more affordable option, you can look at used vans and conversions. Either way, knowing your budget will help you get the most bang for your buck and will ensure that you spend money where it is most important: the features that you need.
2. Prepare important questions
Before visiting a showroom, prepare a list of questions to ask the dealer. You may be interested in learning more about their warranties, delivery options and aftermarket services. These questions won't just help you learn about your new vehicle, either, they'll give you an opportunity to learn more about the dealer, their history and, most importantly, how well-equipped they are to handle your current and future needs.
3. Buy from a reputable vendor
At Clock Mobility, we have over thirty years of experience in understanding and addressing the needs of the physically challenged. In those years, we've proven our dedication to our clients and helped countless people get behind the wheel of a new handicap van. If you're in the market for an accessible van and have been looking for a vendor that you can trust, look no further! To learn more, we encourage you to contact us today to hear about our massive inventory and conversion capabilities.