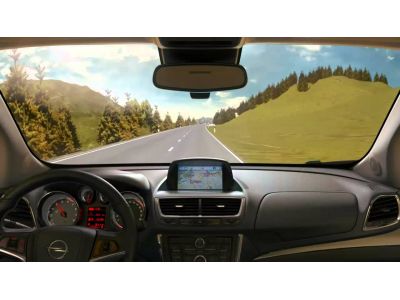 With the wide range of wheelchair vans available, disabled driving is becoming more and more common. Whether you're behind the wheel of a full-size mobility van or in the driver's seat of the agile Ford Transit Connect, it pays to keep a few safety tips in mind. Obviously, all of the standard hints apply: wear a seatbelt, be aware of the other drivers around you and keep your attention focused on the road. However, a few additional steps can help to keep you – and your family – safe while you're out on the road this summer. In this post, we're going to tell you three ways that you can driver safer in your new handicap van.
1. Practice driving in a safe place
Before you hit the road, take your new van for a spin in a safe, low-traffic area. Not only will this help you improve your driving skills, it will ensure that you are comfortable – and familiar – with how your handicap van handles.
2. Take a driving test
While a driving test isn't usually required, enrolling can give you the supervised practice that you need to keep your passengers safe. Additionally, it never hurts to increase your familiarity with both the rules and etiquette of the road.
3. Enroll in disabled driving classes
If you've haven't been behind the wheel for a particularly long period of time, it may help to refresh your memory. Driving classes are a great way to boost your confidence and become comfortable with how your handicap van handles.
At Clock Mobility, we strive to help our clients overcome limitations and achieve the mobility that they desire. With a dedicated staff of knowledgeable, helpful associates and an unmatched selection of the area's best mobility vans, we're confident that we can get you behind the wheel and on the road. So, if you're looking to do a little exploring this summer, contact us to discuss how we can help!