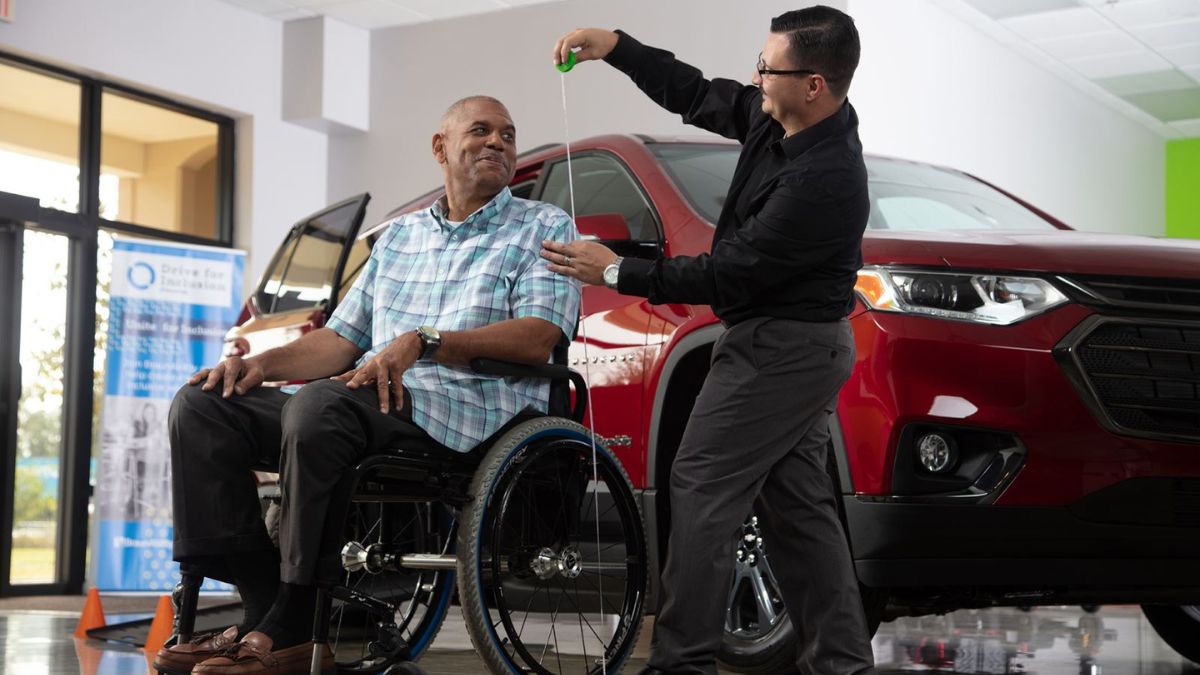 Wheelchair-accessible vans come in many models and configurations — from basic models to luxury versions — and can cost anywhere from $30,000 to over $100,000. This sizable financial investment can cause sticker shock for many potential buyers. If you're looking to save money, buying used wheelchair vans can be a smart choice. However, there are some important things to consider when purchasing a pre-owned mobility vehicle.
What To Consider Before Buying a Used Wheelchair Van
Here's a quick checklist of everything you should keep in mind when shopping for a used wheelchair-accessible van.
Set a Budget
When purchasing a used wheelchair van, you'll want to set a budget before you start shopping around. There are many factors that can affect the price of this type of vehicle, including its make and model, features, and condition. At Clock Mobility, we offer flexible down payment and financing options to help you afford the wheelchair van of your dreams without compromising on certain features or quality.
Assess Your Needs
Before buying used handicap vans, make sure that it fits your needs. For instance, do you need a van that has a rear entry or side entry access? Rear entry vans offer better ground and height clearance, while side entry vans are more convenient for loading and unloading equipment. How many people will be traveling in the vehicle? You'll need enough space for everyone when they're seated, plus extra space for mobility devices such as walkers, scooters, or even child safety seats. Do you need a powered ramp? If so, ensure the ramp is easy to operate with the press of a button.
Check Out the Interior
When shopping for a used wheelchair van, you should also take a close look at the van's interior dimensions. The first thing to check is that the van has plenty of headroom to accommodate a wheelchair when the passenger is seated in it. Ideally, your vehicle should also have a wide enough interior for a wheelchair user to maneuver with ease. If the wheelchair user will be transferring out of their chair while riding in the wheelchair van, look for a model with fold-down armrests that will make transferring simpler.
Consider Additional Modifications
Wheelchair vans are built on the chassis of a standard minivan and can be modified in a variety of ways to meet the needs of those with disabilities. Before zeroing in on your purchase, you'll want to check that the van you're considering has all the right modifications to accommodate your loved one. If you need additional modifications, like hand controls, seat belt extensions, wheelchair tie-downs, or a Braun Turney Evo Swivel Seat, Clock Mobility can help. 
Get an Inspection
As with any other vehicle, you should get the wheelchair van you may purchase inspected by a mechanic before you buy it. The inspection should include a full assessment of the vehicle's condition and its mechanical, electrical, and structural soundness. For example, you should make sure that everything works properly — the engine starts without any problems, brakes are in good working order, tires are properly inflated, windows roll up and down smoothly, etc. The inspecting mechanic can also help you check for things like fluid leaks or wiring issues.
If you're buying from an individual seller, ask if they can provide proof of ownership or service records for the vehicle. It's also very important to get a full disclosure statement from the seller with the VIN number listed so that you can run an AutoCheck report. This will allow you to see if the car has been in a major accident or has had extensive damage done. You can also check with the Department of Motor Vehicles (DMV) and see if there are any reports of odometer tampering or fraud. If everything checks out, then it's time to sign on the dotted line and drive away in your new car!
Like What you're reading? Subscribe to our Newsletter and get new updates directly to your inbox
Get Your Ideal Van From Clock Mobility
At Clock Mobility, we have a large selection of used wheelchair vans in stock, which can be refurbished to meet your specifications. Our vehicles are inspected and in excellent working condition, so you can get behind the wheel with confidence. Contact us today to learn more about our fleet of vehicles or schedule an appointment for a test drive!
OTHER ARTICLES YOU MIGHT BE INTERESTED IN