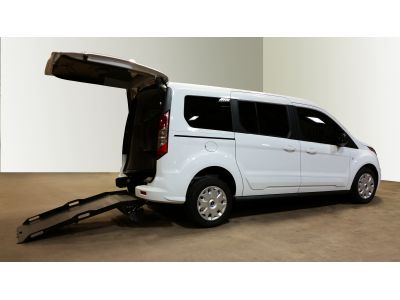 Knowledgable and Friendly
At Clock Mobility, we know the struggle of being able to find wheelchair accessible vans. With new and pre-owned vehicles, our company will make you never have to worry about wheelchair access in a vehicle again. We have extensive experience and expertise in the field, and have worked with all types of vehicle conversions, and we are confident in your satisfaction and in our ability to fit a minivan to suit your mobility needs. In today's post, we will be discussing some of the types of wheelchair accessible vans we have to offer.
Mini Vans
These are the perfect solution to a number of mobility issues. Minivans are a popular choice with our customers because allow their users to regain mobility. With lowered floors and additional equipment such as lifts and loader devices or restraint systems, we have wheelchair minivans that truly allow our customers to take control of their mobility. Our mini vans are guaranteed to be budget-friendly and an easy in and out for everyone.
Full-Size Vans
There are times where a full size van is a better option for a user than a minivan. With Clock Mobility, we have full size wheelchair accessible vans that require a high level of modification that will best fit the customizations and demands for our clients. Our full-size wheelchair vans have a greater tolerance for additional weight, which can be essential when adding wheelchair restraints, wheelchair lifts, or driving aids. No matter what the modification or size of the vehicle, Clock Mobility has performed the job with quality before, and is eager to get you or your loved ones mobile again.
At Clock Mobility, we are experts in the conversions of all types of vehicles, and we have a proven track record of performance and reliability. If you are interested in learning more about renting a wheelchair accessibility van, please contact us today for a free estimate.