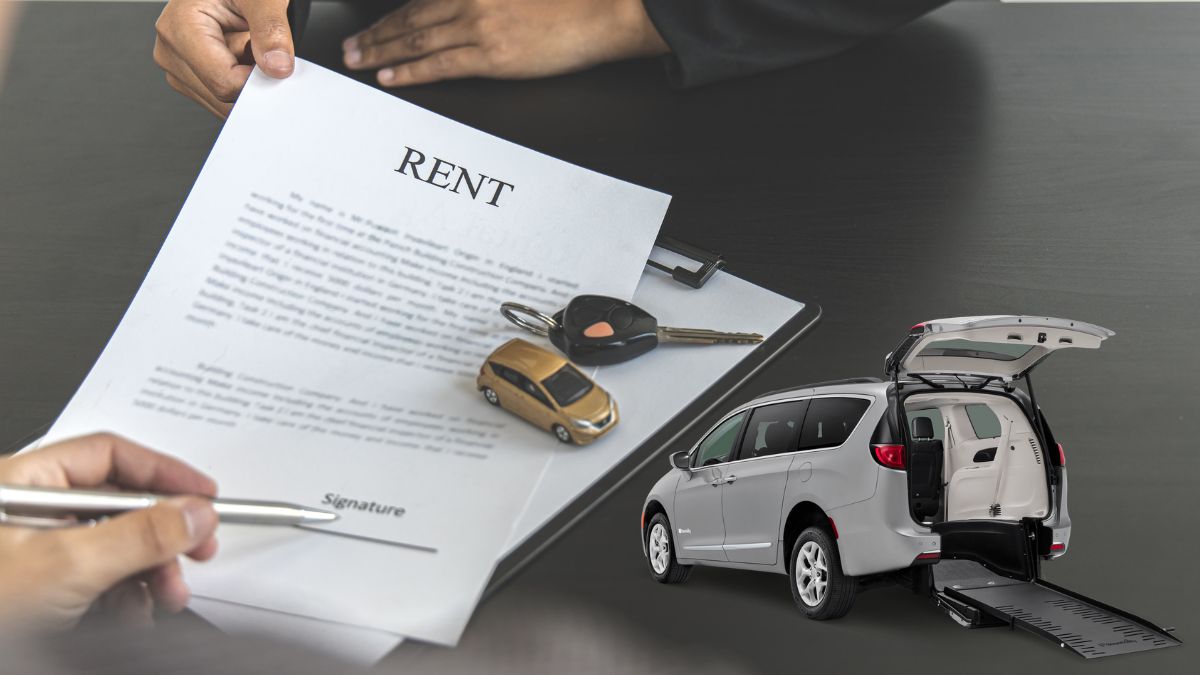 Whether you need a vehicle for an upcoming event or doctor's appointment, you can't go wrong with a wheelchair-accessible van rental. But before you commit to your rental, it is important to be aware of the requirements for renting a wheelchair-accessible van so you're prepared when you pick up your rental.
Requirements for Renting a Wheelchair Van
Driver's License
If you plan on renting a wheelchair-accessible van and driving it yourself, you must have a valid driver's license issued by your state or country of residence. If you plan on renting hand controls as well as a van, you will need to bring along a copy of your driver's license with the certification that shows you have been evaluated by a driver rehabilitation specialist and received the proper training on operating hand controls.
Driver's Age
Some companies allow individuals as young as 18 years old to rent a handicapped-accessible van, but most require that the person driving the vehicle be at least 24 years old or older. At Clock Mobility, our minimum rental age is 24. Wherever you make a reservation, it's a good idea to ask about the company's policy regarding the driver's age to determine whether they qualify or not.
Auto Insurance
To rent a wheelchair-accessible van, you must have proof of auto insurance. That said, insurance coverage for non-converted vehicles may not cover the full cost of a wheelchair van in the event of an accident. When you rent a van from Clock Mobility, we will use your proof of insurance to get in touch with your insurer and make sure you have the coverage needed to cover your rental. We also offer supplemental insurance if needed.
Things To Consider Before Renting Wheelchair Accessible Van
Besides the wheelchair van rental requirements mentioned above, there are a few things you should keep in mind before renting a wheelchair-accessible van:
Type of Vehicle
From side entry and rear entry accessible minivans to full-size wheelchair-accessible vehicles and 15-passenger rental vans, there are several options to choose from. Make sure the vehicle you reserve meets your needs and can accommodate all your passengers/luggage.
Mileage Restrictions
Some rental companies allow you to drive as much as you want, and some have mileage restrictions. If you're going to be traveling long distances, make sure you understand the mileage restrictions on your rental and work this into your travel plans. Clock Mobility offers 100 miles for each day you rent, with an additional charge of $0.25 for each additional mile.
Rental Period
At Clock Mobility, we understand that you may need to rent a wheelchair-accessible van for an extended period of time. While we offer rentals to suit short-term needs, you can also reserve one of our wheelchair-accessible vehicles for longer periods of a month or more.
Cost 
The cost of renting a wheelchair-accessible van varies from company to company depending on the location, type of vehicle, and whether you opt for a short-term or long-term rental. At Clock Mobility, our rentals start at $119.00 plus tax for a single day, $109.00/day plus tax for a week-long rental, and $99.00/day plus tax for a month-long rental. Give us a call to request a quote for your next rental.
Why Rent a Handicap Van with Clock Mobility?
A wheelchair van rental is a great way to get around town for a day,  take a road trip to visit loved ones, or take advantage of one of the many wheelchair-accessible things to do in Michigan. If you're considering purchasing a wheelchair van, a rental is also an excellent way to try before you buy. The best thing about our rental process is that it's hassle-free — just fill out this form, and one of our customer service representatives will get in touch with you. Rent a wheelchair van with us today!
OTHER ARTICLES YOU MIGHT BE INTERESTED IN