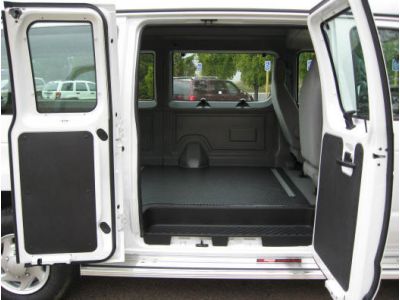 Helpful for Everyone
If you frequently are faced with the issue of how to transport those with mobility restrictions, wheelchair accessible vehicles from Clock Mobility can offer a way for everyone to be involved. The variety of vehicles and capabilities offered by Clock Mobility means you can get everything you need to bring people along. With the proper lifts, vehicle space, entry height, and more, the vehicles we offer won't let you down.
Large group transit
When dealing with transporting large groups of people with mobility restrictions, you need a proper wheelchair accessible vehicle to do the job. Hospitals, nursing homes, and anywhere else large groups of people need extra help with vehicle transportation can use the large transit vehicles Clock Mobility offers. Paratransit busses are the perfect solution for places that need something larger than the typical accessible vans, and we have the capabilities to convert large busses to make your transportation as easy as possible.
Your choice
Clock Mobility offers a wide range of vehicles so that everyone at your location can get where they need to go. If you need single person transport, we have an online inventory of wheelchair accessible vehicles so you can get the perfect vehicle that you need. With side entry or rear entry options available as well as modifications made to each, everyone can travel and travel in comfort.
Full size transit
For groups that aren't large enough to fit on a bus but still need a vehicle that can hold more than one person with mobility restrictions, Clock Mobility can also provide paratransit full size vans. Each have doors and roofs that can be raised to give ample space for loading/unloading and can give any wheelchair user the dependable floor plans to make sure they ride securely.
Boasting 30 years of experience in working to find solutions for those with mobility restrictions, Clock Mobility will get you where you need to go in dependable wheelchair accessible vehicles.