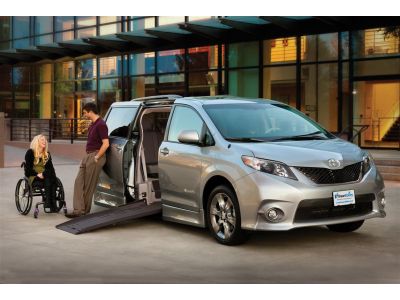 We're Here to Help
When you're shopping for a new mobility van you want to work with a company that has the expertise to deliver a vehicle that meets all of your needs. We are Clock Mobility for a reason, we believe in finding mobility solutions for everyone. Whether you need to transport a wheelchair user or want a vehicle with modifications so that your wheelchair user is in the driver's seat, we've got the vehicle for you.
Transporting A Passenger In A Wheelchair. We understand the level of investment that goes into purchasing a mobility vehicle, and when you need modifications to safely transport a wheelchair user, we have the expertise you need. From modified entries, to latching systems, loader devices, and lowered floors, we can design the modifications that work for your needs.
Mobility Modifications For Wheelchair Users. We excel at doing modifications that get wheelchair users behind the wheel and out on the road. You tell us what you want to do, and we'll help you find the devices that will get you there. Lifts and loaders, adaptive driving aids for gas and brake pedals, left foot accelerators, modified electronics, and steering devices are the most common, but certainly not our full list of modifications. We can adapt the driver's compartment to meet your unique needs.
Investigate Different Vehicle Styles. We regularly work on a wide range of vehicles, including minivans, full-size vans, paratransit vans, trucks, the Ford Transit Connect, even golf carts, ATVs, boats and more.
Clients come to us because they have faith that we'll find the right modifications to remove obstacles. We focus on what you can do, and work from there. Contact us today with confidence, we'll get you on the road in the vehicle that's right for you.