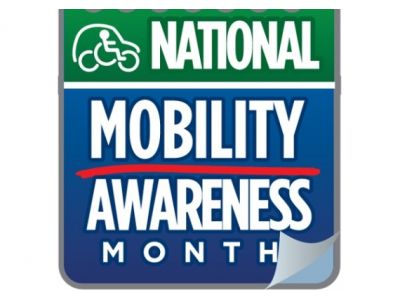 With over 18 million people in the United States and Canada experiencing mobility issues, Clock Mobility is pleased to announce that the National Mobility Equipment Dealers Association (NMEDA) is, once again, planning to give away three brand new wheelchair accessible minivans. Aiming to encourage people with disabilities to lead active, mobile lives, the online contest looks to identify three "Local Heroes" that have overcome their disabilities in their career accomplishments and in their contributions to their families and local communities.
How and when to submit your entry
Beginning on April 12, 2016, the contest's winners will be announced in June of 2016. While the contest is running, participants are encouraged to submit their story on being a local hero through NMEDA's website. Whether you're a medical professional, a caregiver, a family member, a close friend or anything else, NMEDA is interested in hearing all stories, from all walks of life. And, with their website receiving over 658 million impressions, the contest is an amazing way to show your support – and appreciation – for the everyday heroes in your life.
How to get more votes
As the stories with the most votes will move on to round 2, gaining votes is imperative! We recommend promoting a direct link to your video through all of your social media accounts. You can also contact local news outlets, tell them about National Mobility Awareness Month and provide information about your video submission. Additionally, Clock Mobility can provide you with a "Quality Needs Assessment" that will earn your entry 1,000 bonus votes when faxed to NMEDA!
At Clock Mobility, we are excited about our role in NMEDA's annual Local Heroes contest. Every day, we meet new heroes in our area that have triumphed over their disabilities. Offering a full line of handicap vans, conversions and stairlifts, we are proud of the part that we play in these heroic individuals' personal stories!
To learn more, we encourage you to visit NMEDA's website.