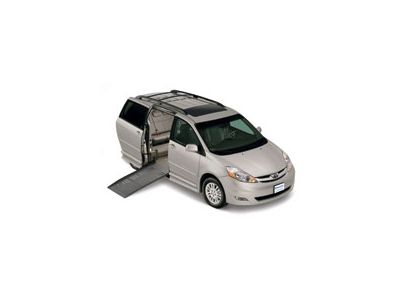 One of the most important aspects of mobility in the United States involves the usage of automobiles to perform everyday tasks and to get to important events. Many traditional vehicles do not have handicap accessible features, so those in wheelchairs are simply unable to finished requirements without assistance from others. Handicap vans are one way that those in wheelchairs or other types of handicaps are able to gain mobility and self reliance. There are many companies throughout the United States that are able to customize certain models of vans in order to make them fully accessible and functional to the people that must have these features.
There are many different types of wheelchair vans and handicap vans, and there is a wide range of customizable accessories that make these vans an excellent choice for anyone who is trying to achieve mobility and independence. The vans generally will need some level of modification on the interior so the wheelchair user can easier get in and out of the vehicle and can have some additional room for comfort. The additional interior space can come as the result of a roof raise or a flooring lowering. Both of these techniques should be done by experienced professionals.
There are accessories that make handicap vans even more comfortable and to better meet the needs of those that use them. One example of a feature that is generally required is the wheelchair locks that allow the wheelchair to remain in place while the car is moving. Another example of an extra feature on many wheelchair vans is the ability to remove the front seats. This is great because it allows the wheelchair user to sit anywhere in the van, or even drive.
In additions to the features already mentioned, one of the most essential components of any modified handicap van is the lift feature. The highest quality vans will have a scooter lift or a wheelchair lift that is fully automatic and is capable of raising the wheelchair user into the van without outside assistance or support. These lifts can be made of all sorts of different materials, depending on the requirements and the performance desired. Basically, these lifts are able to lower to the level of the ground and rise up to the level of the van's interior flooring. The lifts will have a securing mechanism for safety.
Wheelchair vans allow those in wheelchair to gain the independence and mobility that an automobile can provide.