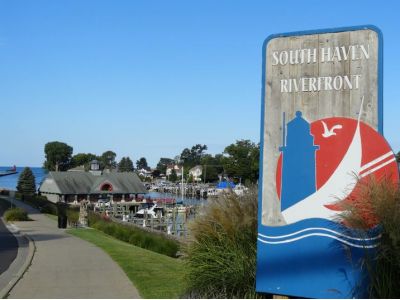 If you've been considering taking a trip in your mobility van, you might be interested in Randal Olson's "Pure Michigan" road trip. Starting in Kalamazoo, you can make the optimized 2,098-mile loop with just 40 hours on the road, leaving plenty of time to take in the sights. Of course, you can always take an abridged version, as well, to soak in the beautiful fall colors before winter hits. Today, we're going to take a closer look at some of the nearby stops on Olson's trip to learn how your wheelchair accessible van can help you have an enjoyable – and memorable – summer vacation.
Kalamazoo
Naturally, we have to start close to home. Pure Michigan states that, "Nowhere is the combination of big city energy and small town feel more evident than in Kalamazoo, Michigan," and it's hard not to agree. With the Gilmore Car Museum, the Air Zoo and the stunning historical downtown area, Kalamazoo celebrates an endless variety of local attractions that are sure to appeal to everyone.
Coldwater
Laid back and old-fashioned, Coldwater offers a number of unique activities that, frankly, you just don't see anymore. What better way to take advantage of your handicap van than by taking in a movie at one of the country's few remaining drive-in theaters? During the day, you can stop by the city's annual AppleFest, a celebration of America's most versatile fruit!
South Haven
Known as the "Blueberry Capital of the World," South Haven is home to the National Blueberry Festival. Stay the night in one of the local bed and breakfasts, some of the oldest and longest-running in all of Michigan, and wile away the daylight hours downtown or near the oft-photographed South Haven lighthouse.
At Clock Mobility, we believe that your disability shouldn't prevent you from experiencing all that Michigan – and life – has to offer. From handicap vans to full size mobility vans, we can get you in a vehicle that makes your trips safe, convenient and comfortable. If you've been itching to take in all that the state has to offer, give us a call today to discuss how we can help.