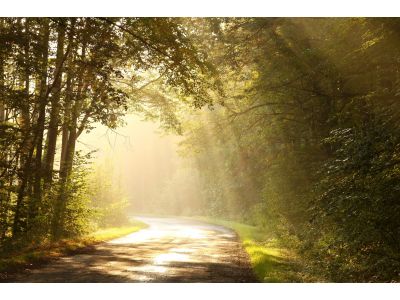 With summer starting to wind down and cooler weather – thankfully – on its way, scores of drivers are about to hit the road in their wheelchair vans to take in the scenery. While most people wouldn't think that fall is a particularly challenging season to drive during, there are a few things that can complicate otherwise pleasant drives. Sometimes it's low visibility due to the weather, other times it's sporadic natural occurrences that make things difficult. No matter what they are, though, you can steel yourself against them with a little preparedness and some extra awareness. In this post, we're going to give you three tips to ensure that you experience safe drives in your handicap van this fall.
1. Watch out for deer
Fall is mating season for deer and, well, we all know that there's an abundance of them around here! If you live in an area that is surrounded by natural greenery, be vigilant – especially at night – and keep your eyes open for deer crossings.
2. Drive carefully in fog
One of the gravest mistakes that drivers – especially new and infrequent drivers – make is to try utilizing their high beams in foggy conditions. Not only is this dangerous for other drivers but it actually lowers your visibility. Instead, reduce your speed and allot a little extra distance between yourself and the cars traveling in front of you.
3. Be wary of leaves
Wet leaves in the roadway are just as – if not more – dangerous as patches of ice. Often, people underestimate this danger and fail to leave themselves enough room to brake. When you see leaves on the ground, treat it just like you would a fresh coat of snow: slow down and leave ample room for braking.
At Clock Mobility, we want all of our clients to enjoy scenic road trips in their wheelchair vans this fall. If you're looking to get behind the wheel, give us a call or stop by our showroom to see the many models that we have available!